For years my routine around new-years eve has been, to go to the airport, travel to a remote location and stay away from Denmark for 4 weeks. This year I'll do something different…
The drill has been enter a plane in the early afternoon, plug-in earphones, order a G&T, watch some movies, have some sleep, breakfast and the I've been almost on the other side of the globe. Ready for adventure, however somewhat exhausted after about 20 hours journey as sleeping in planes is not one of my major competencies.
But this year I'll go no where for new-year. Most countries have restrictions on immigration, my travel insurance is not valid due to embarkation restrictions, potential problems on a potential destination seems too immense.
So I'll be seated in my sofa taking a look at the rain outdoors . Perhaps I should mix myself a G&T, find some crackers enter the sofa and stream movies on the TV, for the next 12-20 hours. If I can get the Mses to heat some food in the micro, wrap it in tinfoil and plastic and serve it on a tray, think I'll have recreated "Flying at home". Or perhaps I should go to the airport to snap a photo of the empty spaces.
Last year I went through CPH on December 30, there was a lot of passengers but I didn't think it was crowded, I'm sure I'll find it deserted if I go there tomorrow. I do not know how many passengers that are actually passing through CPH this December, but the airport reports that November was down with 90.9% from last year, to 196.252 passengers. It's 6541 passengers on the average November day. Last year December had a total of 2.063.917 passengers or 66.577 on the average per day.
14 days ago I went to the office to have my computer fixed, I was in there for less than an hour. In an office with normally 40-60 colleagues there was less than 15. I could feel that I am no longer in the habit of having people around me. I thought it felt a little scary with strangers around me and close to me, and they even kept required distance. A year ago I went to Hanoi to spend January in Vietnam and Laos. Celebrating new-year in Hanoi – as it can be seen it was quite crowded in the streets. Think I would be terrified if I was in a similar situation right now. On the images you see people trying to get to the lake Hoam in Hanoi in order to see the fireworks and attend a concert. It took us more than 45 minutes to go 1 KM due to the crowd, some places we needed to crawl over parked motorbikes.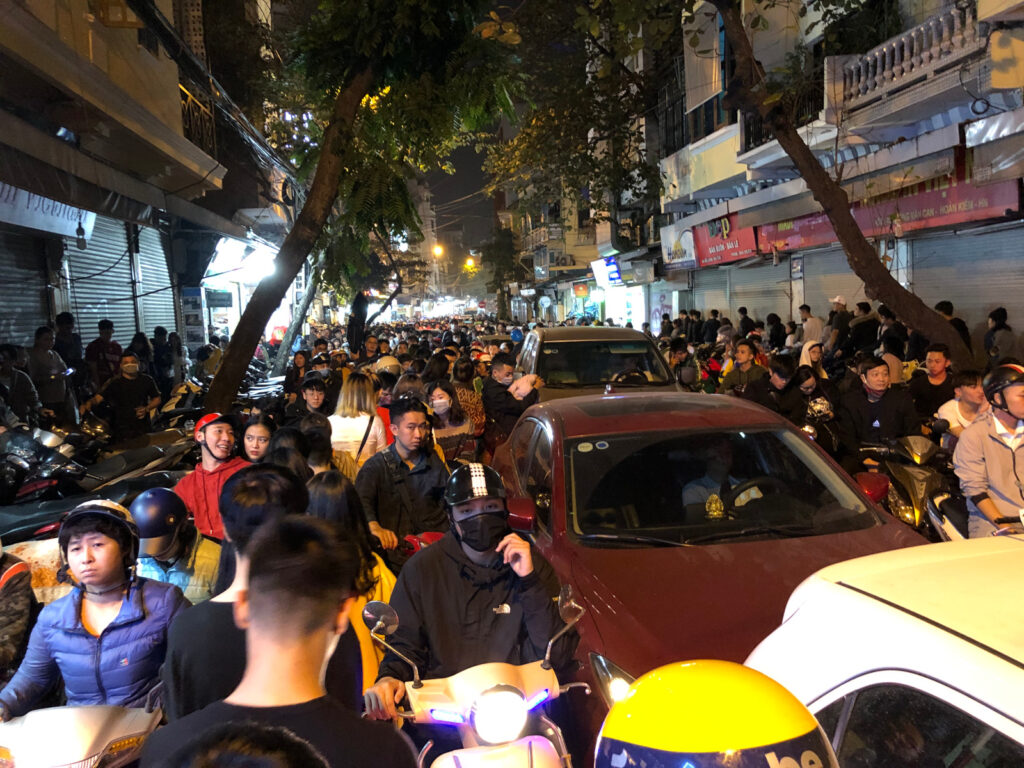 I hope that the newly started vaccination program brings a better situation, not only in 1st world countries, but around the globe so we can travel again, I miss it a lot.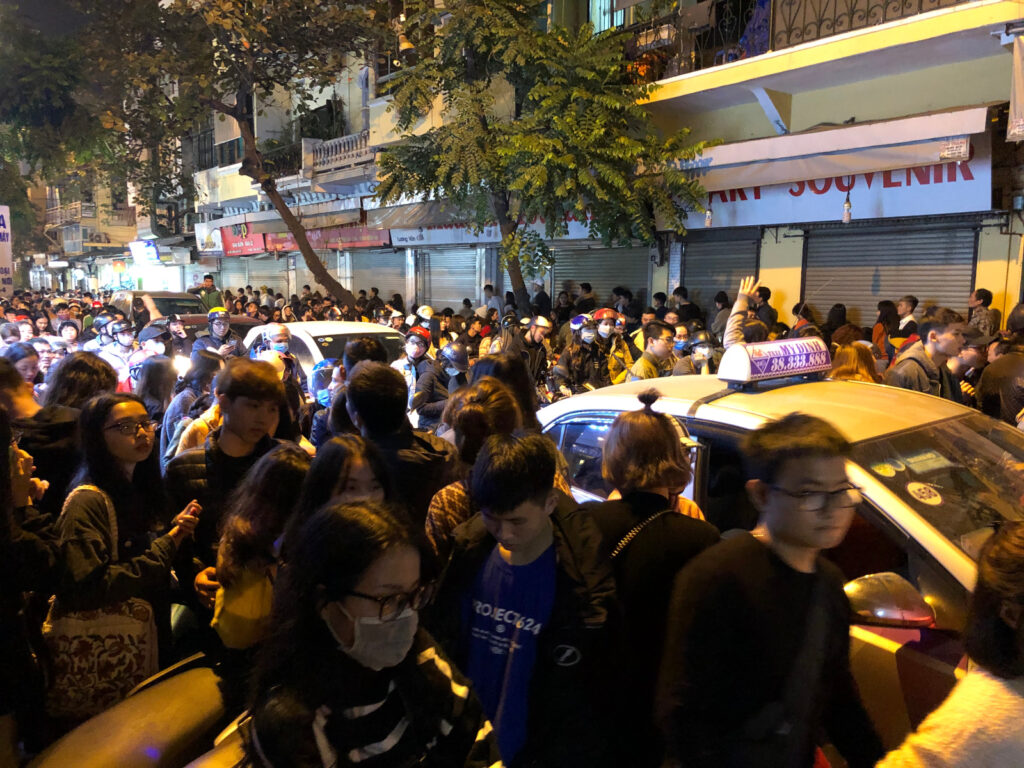 Luckily in 2019 the bar's were open, so I could retreat to a 2nd floor bar and enjoy a relaxing beer.