Røsnæs is a small peninsula and forms the western point of Zealand. The look of the landscape is quiet different from the Copenhagen area. First of all it has hills and along the coastline you find a variation of steep cliffs and flat beaches – with some stones.
The climate is affected by being surrounded by the sea, almost like an island. The result is that the peninsula is one of the areas with the least rain in Denmark also it experience a slightly higher average temperature.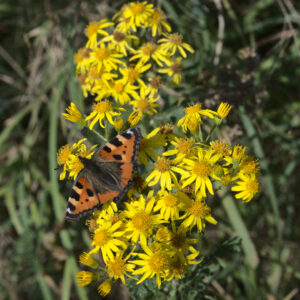 The area provides a good variation of paths and roads that is suitable for a hike. On the site Røsnæs rundt, the site has a small portion in English, the major part is in Danish. You can download a small publication about the area and it's attraction, it's also available in print around the area.
The hiking routes proposed at the site are either rather short or long. The longest is 25 km which I estimate a trained hiker can do in 6 hours, but if you spend time on enjoying the landscape or all the historical landmarks, then you'll spend a full day.
We like to have time to watch the area and taking photos, so we did not want to take the long hike. Instead we made our own route around the tip of the peninsula, a total tour at 13 km. It took us to both astonishing landscapes and some of the historical landmarks. A good place to start your hike is the parking lot at Vågehøj.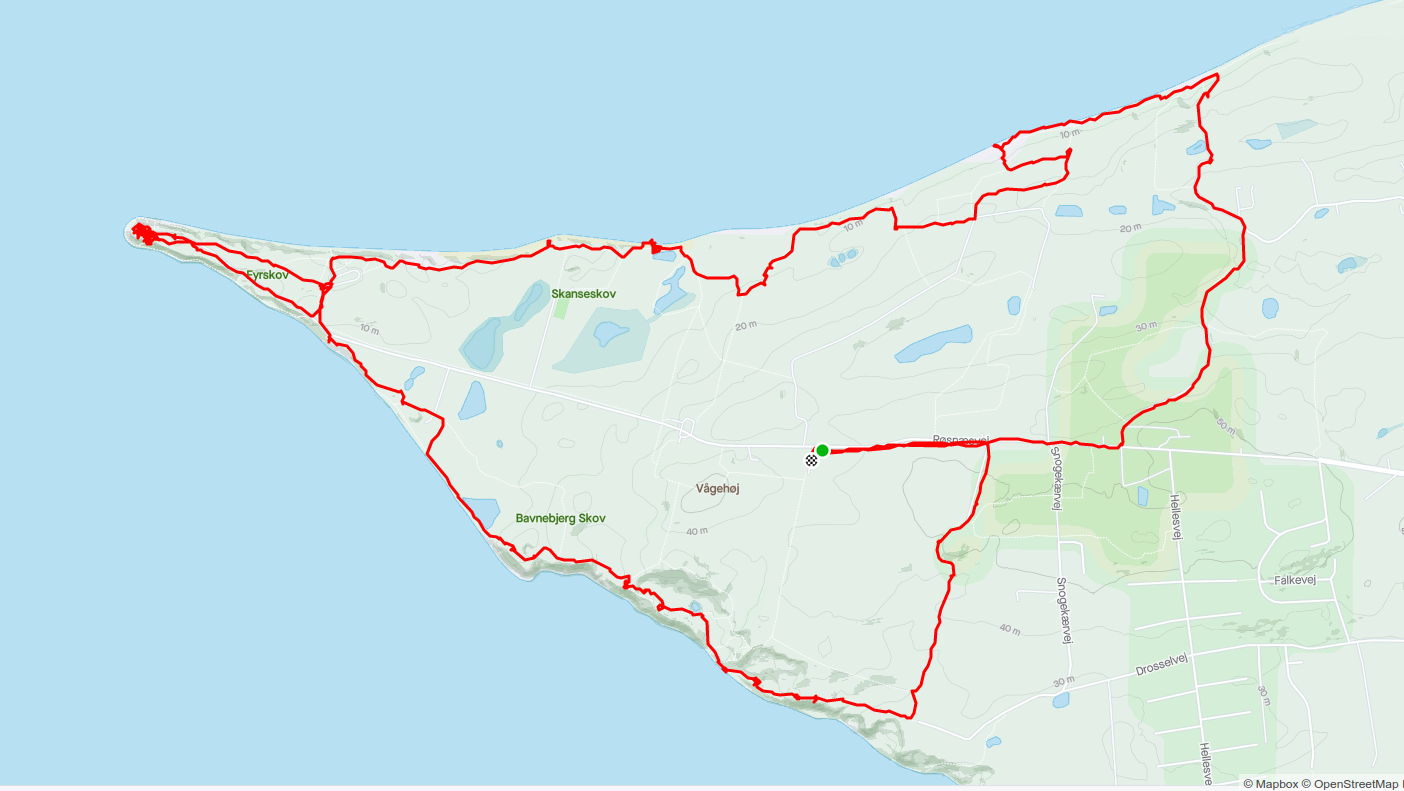 The Lighthouse at the rip has a small museum that presents the history of the area and the light tower itself is accessible. The access to the top platform is by a ladder and a rather narrow opening through the ceiling, so only recommended for the slim and fit visitor. From the top you have an even better look on both the peninsula, Samsø, Fuenen and Jutland. On a clear day you can spot landmarks more than 60 km away. So it seem quite obvious why the position has been used as a lookout for naval attacks to Denmark.
Getting there from Copenhagen area is easy. You can either drive the highway to Kalundborg and follow the signs around the north part of town, it's a 75 minutes drive, or you can take the train to Kalundborg station and getting on the local bus 553 for the last part, takes 2 hours.