My trip to Argentina have taken me to Peninsula Valdez, which is located at the Atlantic coast of Argentina around 42 degrees south and 64 degrees west of Greenwich. So in the middle of November the time of year is at late spring. This means weather can be a little cold but also nice & warm and rather hot, in our 4 days at the peninsula we experienced all. The main attraction for Peninsula Valdez is it's wildlife and especially the whales.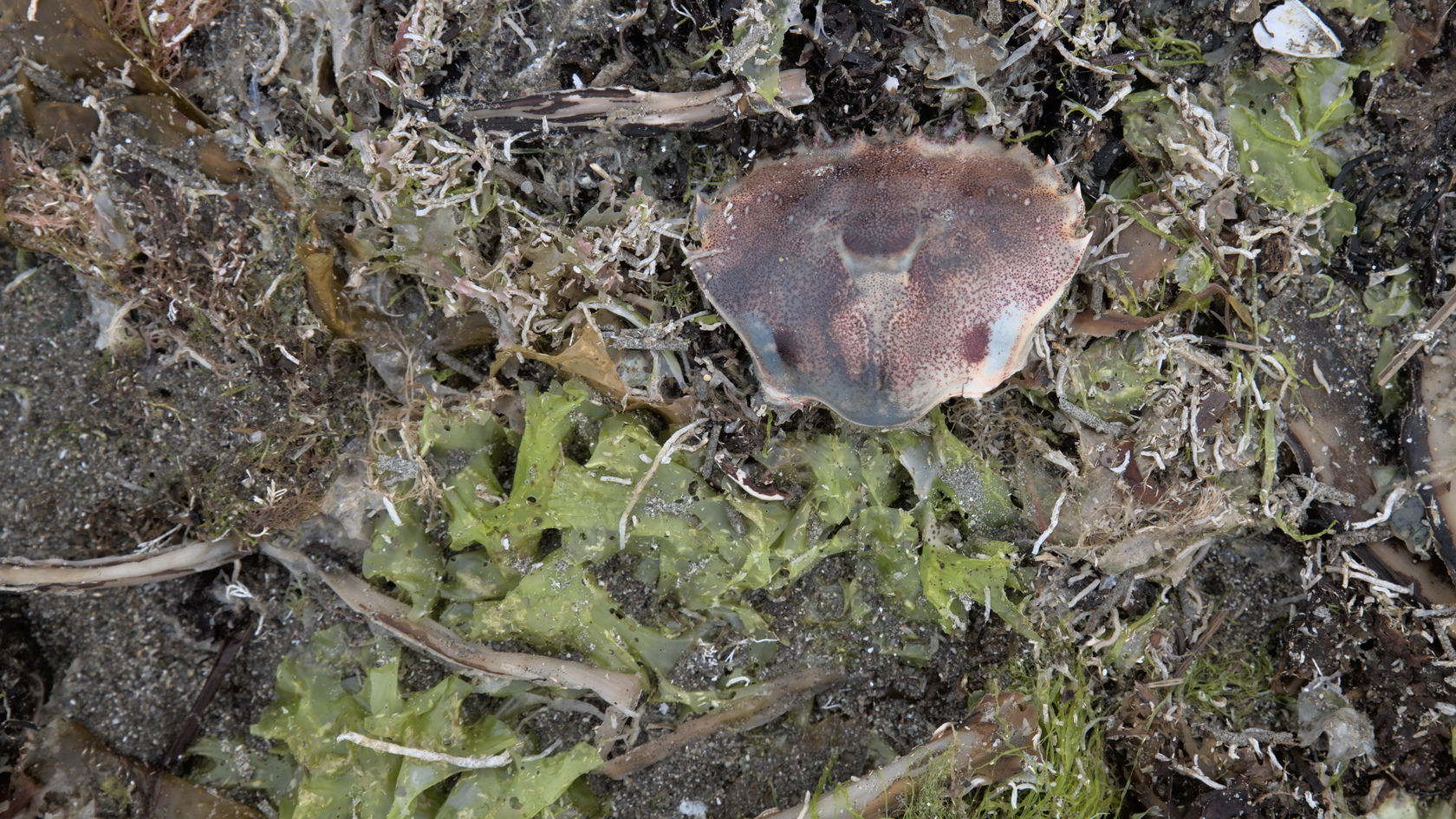 I took a stroll along the beach on the first morning. Starting out about high tide, where everything was covered with water, and the beach was narrow – actually it was still wide, but at it's least wide – and through my 3 hour walk it got even wider as the water retracted. This also meant presenting some of the things you find on a beach. Craps, Seaweed, shells etc. Amazingly how the items found looks like the ones that we find in Denmark. Crap shells and muscle shell, e.g. the Blue Muscle shells are exactly the same as at home.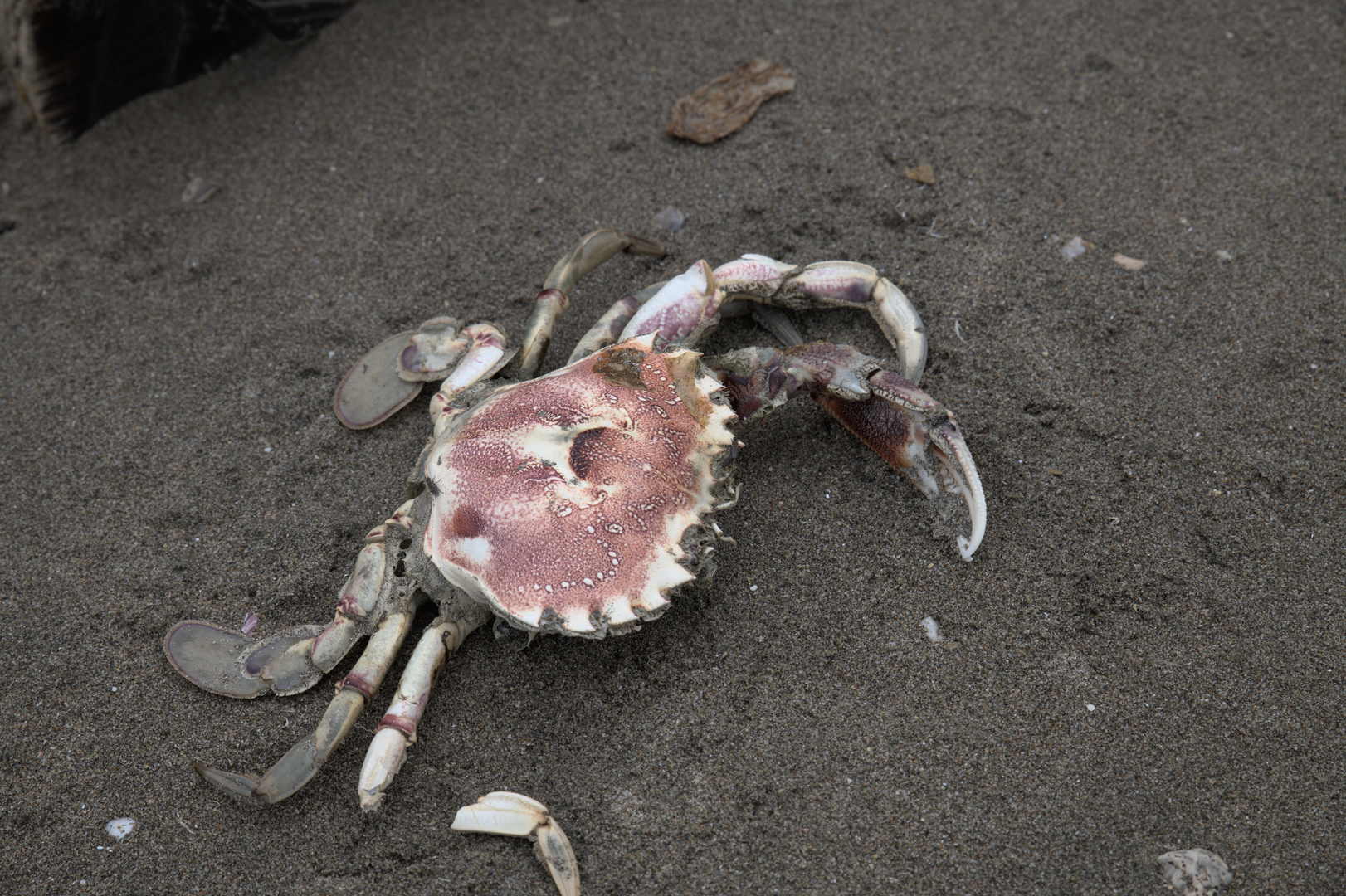 But of course something is not like at home, a swimming crap is not among my usual beach findings.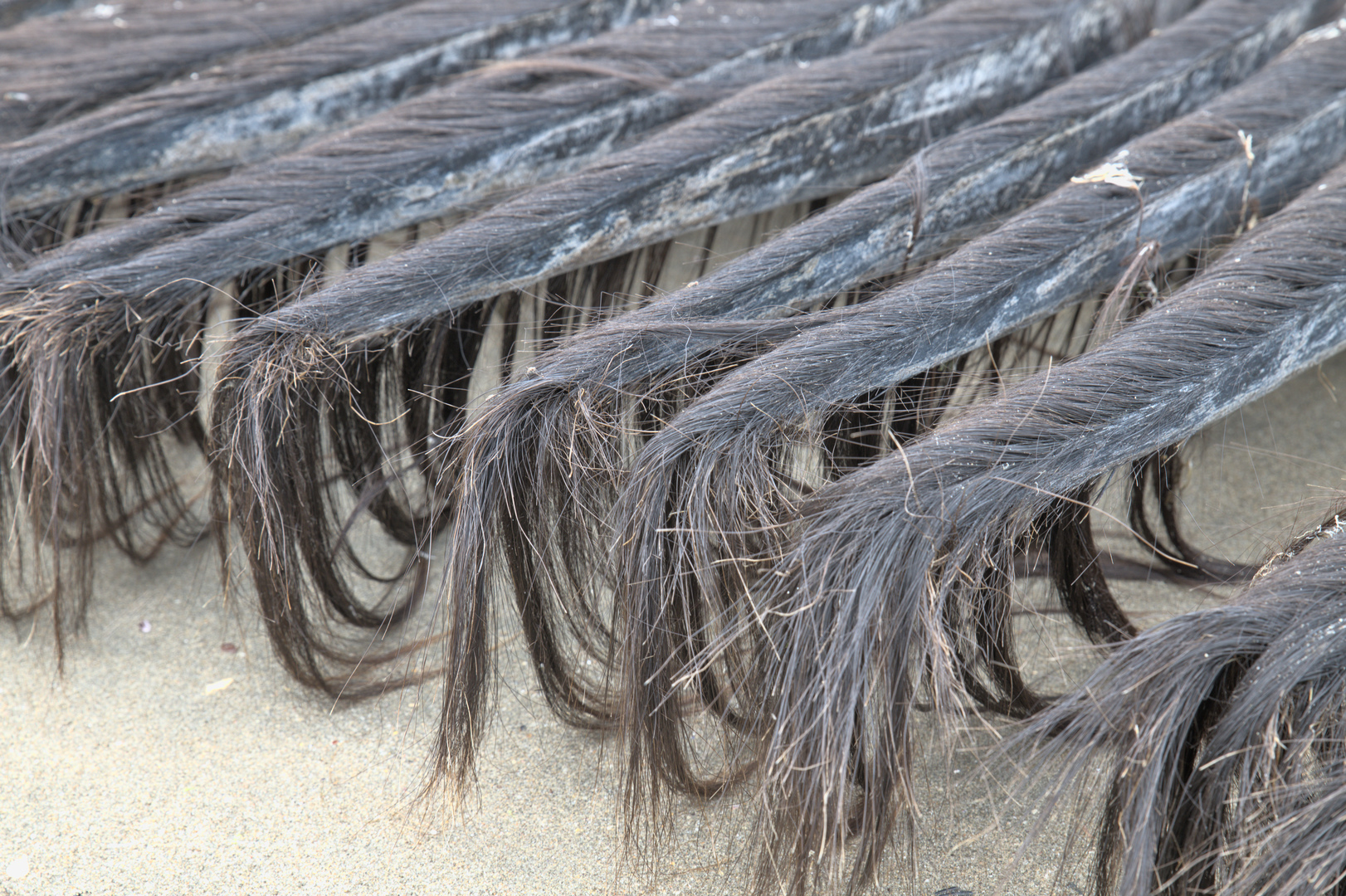 Whale bards are neither among standard beach findings, but here I found a couple. I have always wondered how they work, but finding one and being able to have a close look gave me the aha experience about that. It's not a flat surface the water passes through but more a curtain of hairs – this makes sense to me, I understand how it can filter the krill from the water.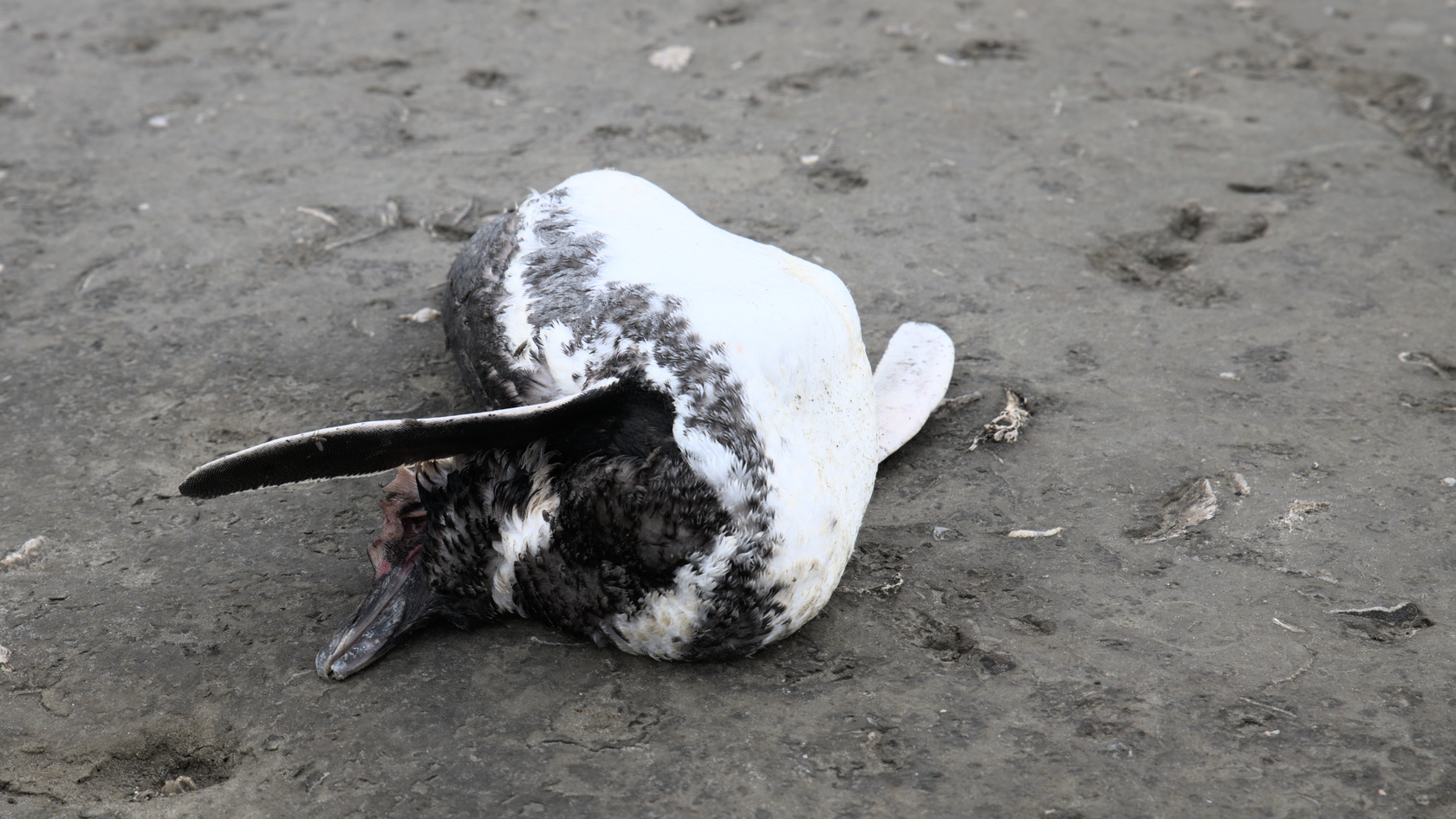 Magellan Penguins are natural inhabitants on the peninsula, it's a small penguins specie (only about 5 kilos), many of the other animals around are a bit hostile to the penguins as they feed on them. The predators to mention is Orcas, Sea lions, Sea elephants and most likely also some sharks. Of course not all of them are eaten, some dye of diseases and old age, so was not surprised to find some among the debris on the beach.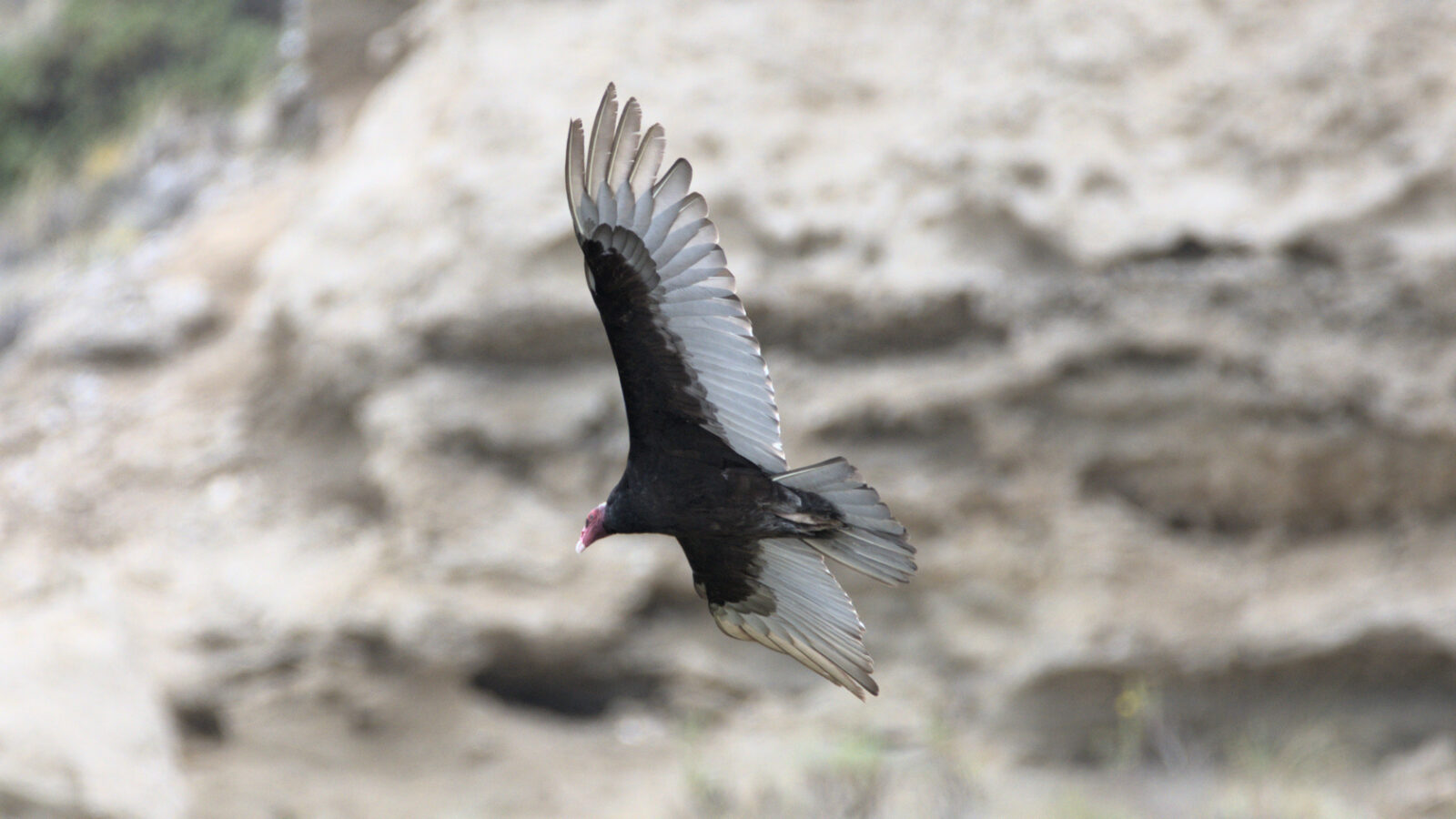 So with dead animals lying around – there are more of them as well – you shouldn't be surprised to find cleaners. Several times I saw scavengers like the above circling the sky in small groups. Quite big birds, estimate the wing span to be significantly over 2 meters.