The Shwe Taung Pagoda is the best place in Mrauk-U to watch the sun rise. The temples is located on one of the highest hill tops in Mrauk-U and it has a free view all over the area.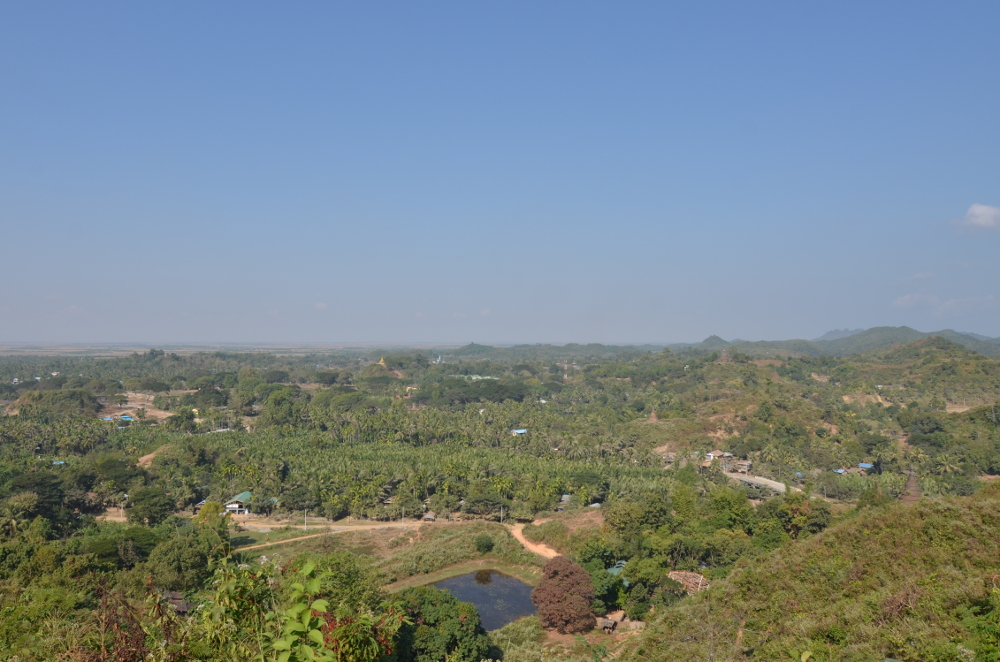 To find it you must go by the road out of town towards Magdwe, just after you have passed the river you'll find a dirt road to the right. Follow the dirt road approximately 300 meters, you have a small pond at you left hand. Near the gate you'll find a small gate and a path through the forest. When the path starts to climb up the hill it is pawed with bricks.
Be care full when you walk up, if you are going to sun rise it will dark, so bring a torch. At all times use your eyes as well. As we approached the path up we meet this little fellow (approximately 60 cm) that we didn't wanted closer acquaintance with.