365 days ago I was not in my home-office, neither in the company office with all the colleagues. I was traveling through Vietnam and Laos for my annual long vacation.
On January 4 2020 I was visiting Savannakhet in Laos. We had walk in the city and met with our guide for next couple of day. Our ambitions for the day was low due to hard traveling the previous night and day.
To get to Savannakhet we had left Hanoi with the train on January 2 in the evening. Sleeping (or trying to) for 12 hours until we disembarked in Dong Ha, waited 3 hours for the bus and drove 10 hours to Savannakhet.
When we arrived we were happy to know that our hotel was only 400 meter from the bus station, so only a few minutes walk. The hotel wanted us to pay in advance, no problem I thought. Here is my VISA. But the hotel could not handle cards, we got our room anyway. To arrange the payment one of the nice guys in the reception produced a motorbike, he drove me around the block, so we where actually on the back of the hotel. Here was a sister hotel, which had a card machine. But the machine was brand new and no one knew how to operate it. So back on the bike and 1 km or so down the road to an ATM, which luckily accepted the second card I tried. The hotels was paid and we could go for dinner before falling over in the bed.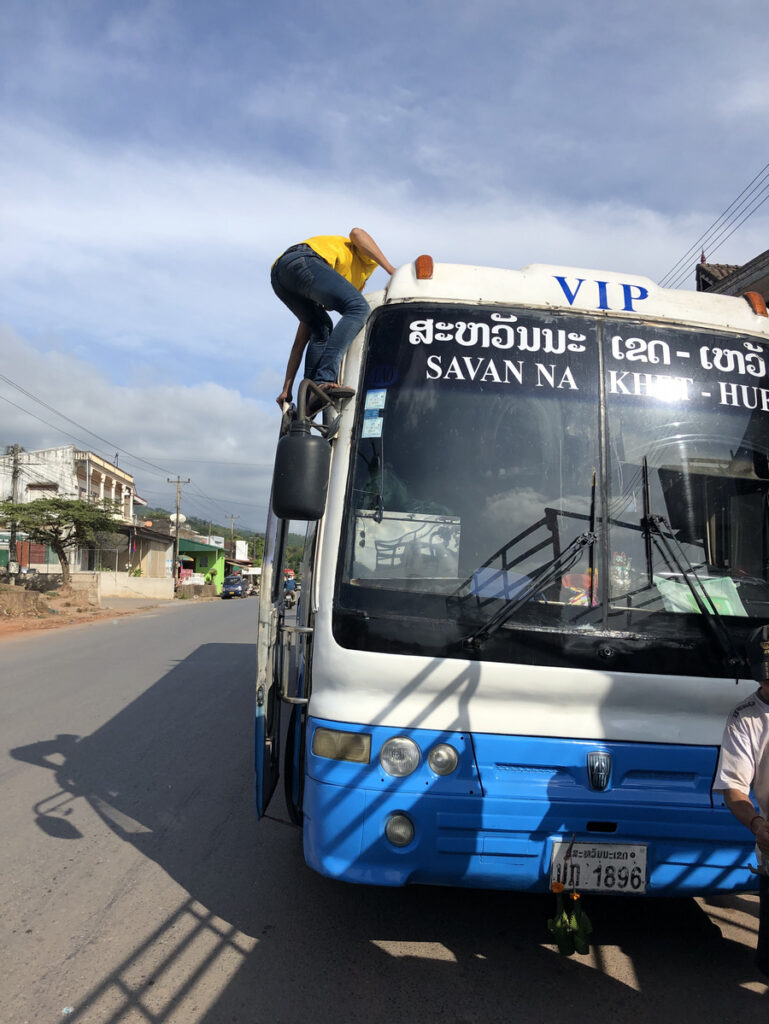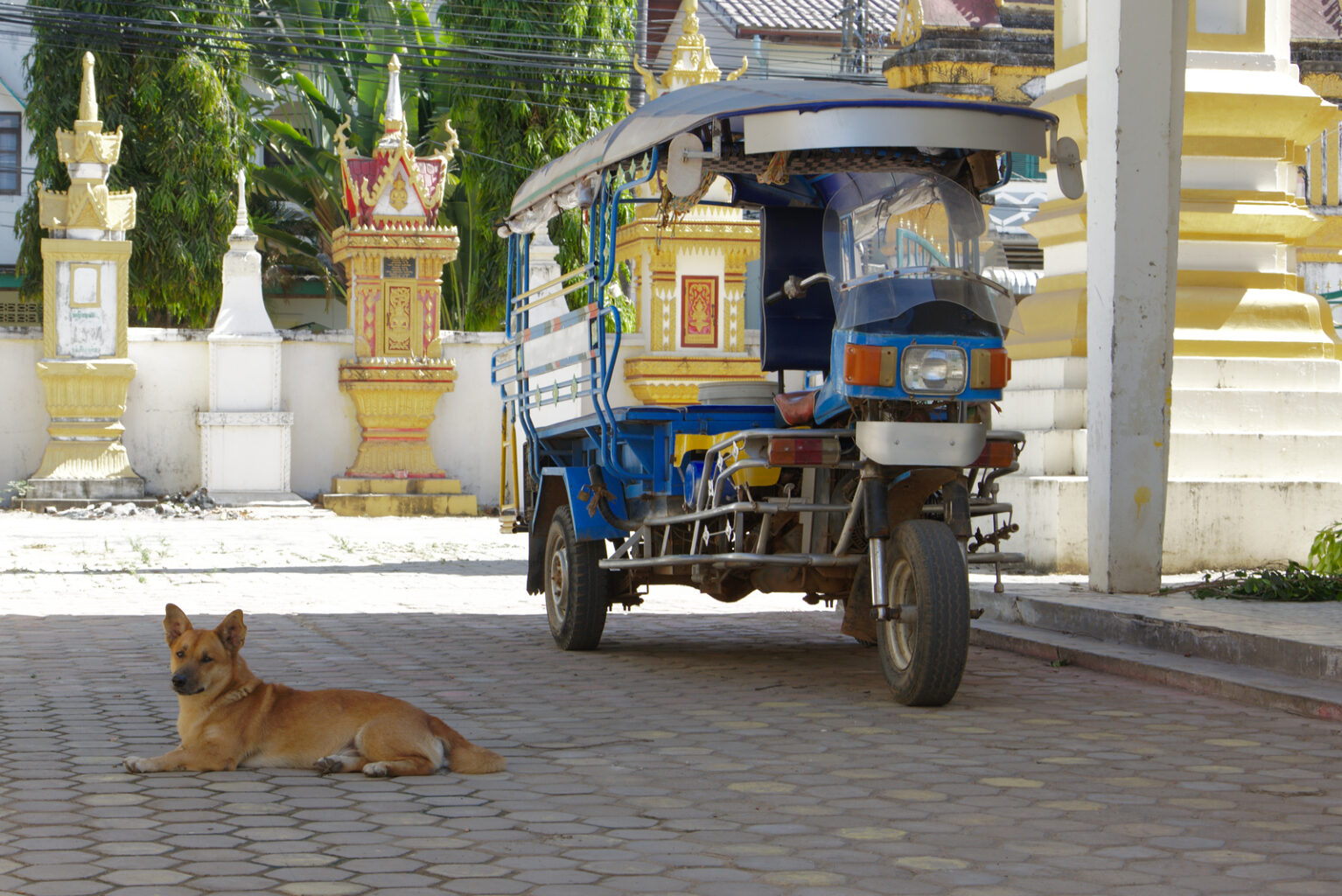 So 1 year ago we where a little tired after the journey, and only did a little sightseeing on foot. During the sightseeing we saw Somtaek in Marvelaos who would be our guide the next days. We had booked a biking tour and he was kind to let us have the bikes in advance, so the remaining part of our sightseeing was a bit easier.