At the west side of Zealand (Sjæland in Danish) you find a small peninsula called Reersø. Ending with an Ø indicates that it was named as an island. And sure enough it has been an island, but during the 17 century sediments in the bay between the island and Zealand made a connection and in 1852 a road was established on the isthmus. Now the island had become a peninsula.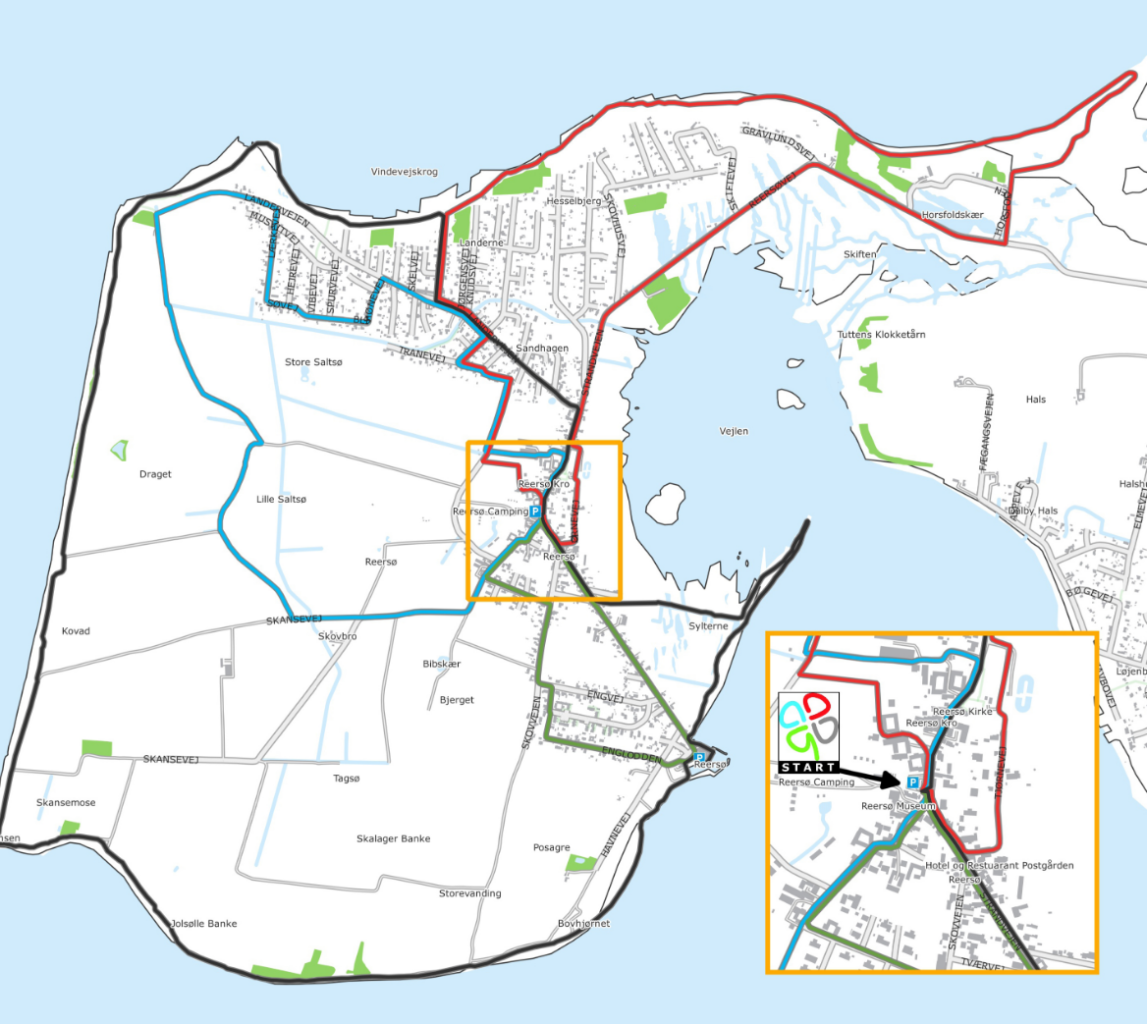 The attraction to my wife and I was that the area provides wandering routes – the clover paths – which can take you around the island and it can provide some nice scenery for a photo. So to entertain us a Saturday we took of on a 75 minutes long drive to Reersø. There is a parking lot in the middle of town, from where all the clover paths starts and ends. So it's a perfect place to start exploration of the place.
There is 4 clover paths, with lengths of 2.4, 5.6, 7.5 and 10 km. The area is rather flat so walking the routes can be considered easy. As you can see on the map it is also possible to combine some of the tours, if you want a longer tour. We chose the long route which takes you around the coast line, providing views of the great belt and beyond. The long tour mainly provides you with a view of the nature on land and in the sea. We saw several birds along the tour – swans, great cormorants, red robin, ducks, seagulls, in the great belt you can be lucky to capture a glimpse of small pilot whales.
Where the combined red and black path hits the coast you find a small beach, so if you wish you can be refreshed by the water. An option we didn't consider in January with air temperatures dipping below 0 Celsius.
If you go in the summer you will have opportunity to visit some small museums with local history (most likely mainly in danish) and working artist, have a meal in a cafe.