Lock down might be gone, but currently everything has gotten complicated and planning requiring. You need to have a negative test – not more than 72 hours old – to enter a bar, restaurant, cinema, theater, museum. So don't go by sudden impulse, only go if you have carefully planned. My wife and I are planners for the work life, but there it seems to end. We love to have a vague plan for the week-end and then in the last minute decide what to do. It does not correspond with regulation these days. So we have decided to do what we can do without planning. A hike in a forest and the landscape is fine for that. Saturday May 15 we got up early and out of the house to aim for Gribskov and Esrum kloster (ancient monastery).
The monastery has been around for the last 870 years in different shapes, now rather diminished. We decided to park the car around 6 km south of the monastery and walk through the forest. The forest has only gotten it's leaves during the latest fortnight so it's a quite new feeling to go there. Our whole round trip accounted for 14.3 KM.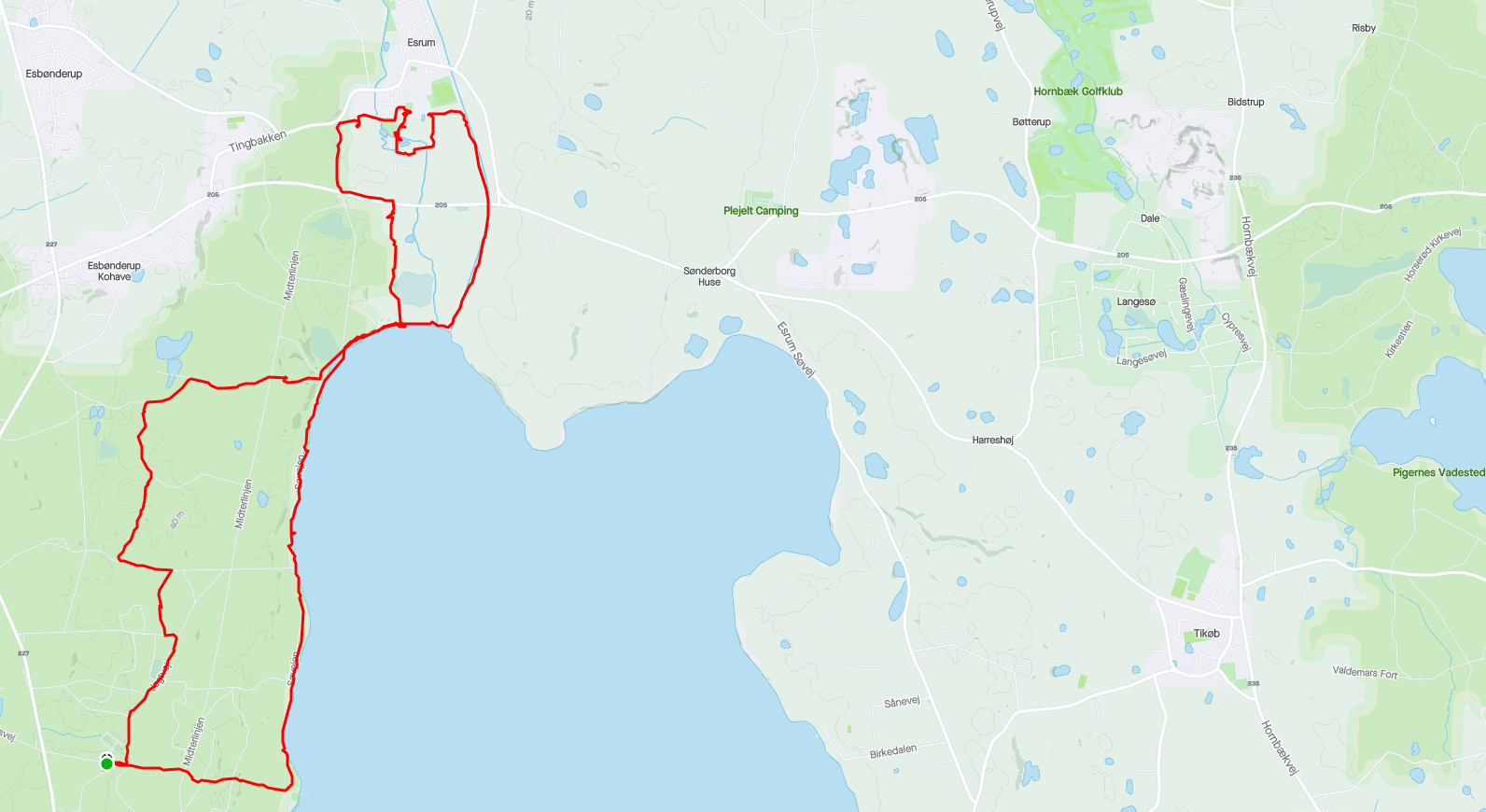 And of course we needed to have some photos of the forest. The gallery below is just showing a few
The sign about the Poison Hemlock says – flowers in June and July.
Historically: Crushed Hemlock is put on the male organ which removes the lust for women and destroys the semen that will grow into children. The herb serves best for the pure lives of monastery people. It is the herb of monks and nuns.
Today: Deadly poisons, it has no use.
There are several possibilities for planning a route through the area, have a look at https://www.vandretursguiden.dk/vandreture/vandretur-gribskov-esrum-soe/ We started our tour at Hvideportvej 3. A little parking lot, but don't expect to find toilets or other facilities, just park and walk.