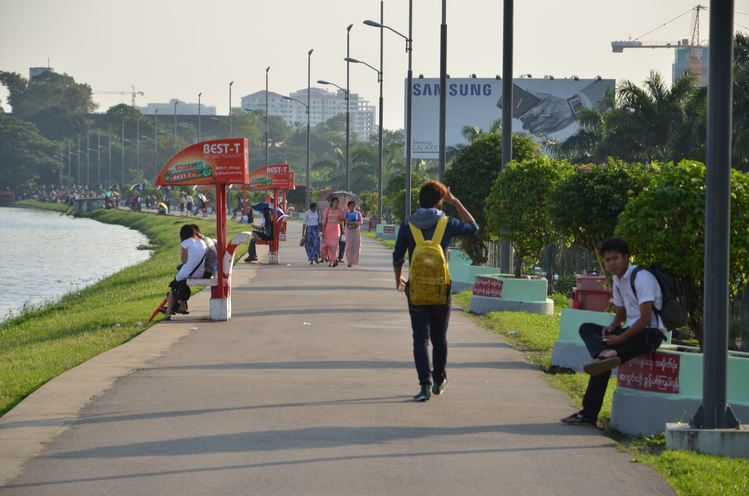 A green oasis north of Shwedagon, take a stroll on the promenade along the embankment. Don't expect to find a free bench on the path because they will probably all be occupied by young Burmese, as students from the nearby university uses the area on the west embankment of the lake for recreation.
On the south end you find several bar & restaurants which is also a place where students hang-out. You don't have to observe them for long before you find that even though many are wearing longis' that they behave exactly like the same age group in Western Europe
The house of Auu San Suu Kyi is found in the south eastern corner of the lake. Not much to see, but a historical landmark.