The area around the city hall was build before WWII by the British. All streets are directed north-south and east-west, which means that an almost any time of the day you'll be able to walk in the shade.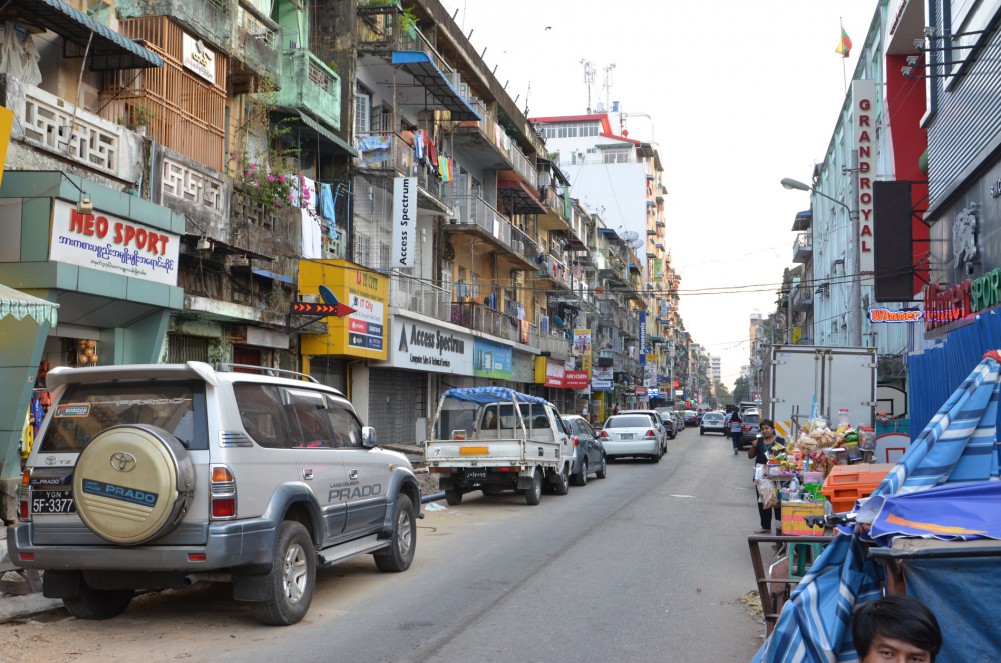 The area west of Sule pagoda has many merchant stall along the pavement and some of the north-south streets are converted into a marked where any kind of groceries, vegetables, fish and poultry (live) is sold. If you visit this area I recommend to go there early to experience most, but it will go on throughout the day.
Lonely planet has a city walking tour that ends by the Strand hotel, it points out many building that were important in the British Burma, some of the building also play a role in contemporary Myanmar. If you are taking this tour, don't end your tour at the Strand, but continue to the Botahtaung Pagoda that is situated by the river 1.2 Km east of the strand. The pagoda exhibits a peculiar pond with a lot of turtles.
The Strand houses a gallery where contemporary Burmese painters exhibits and sell their art. It's the well established artists with an established western audience, so expect to find substantial pricing at several thousand $.