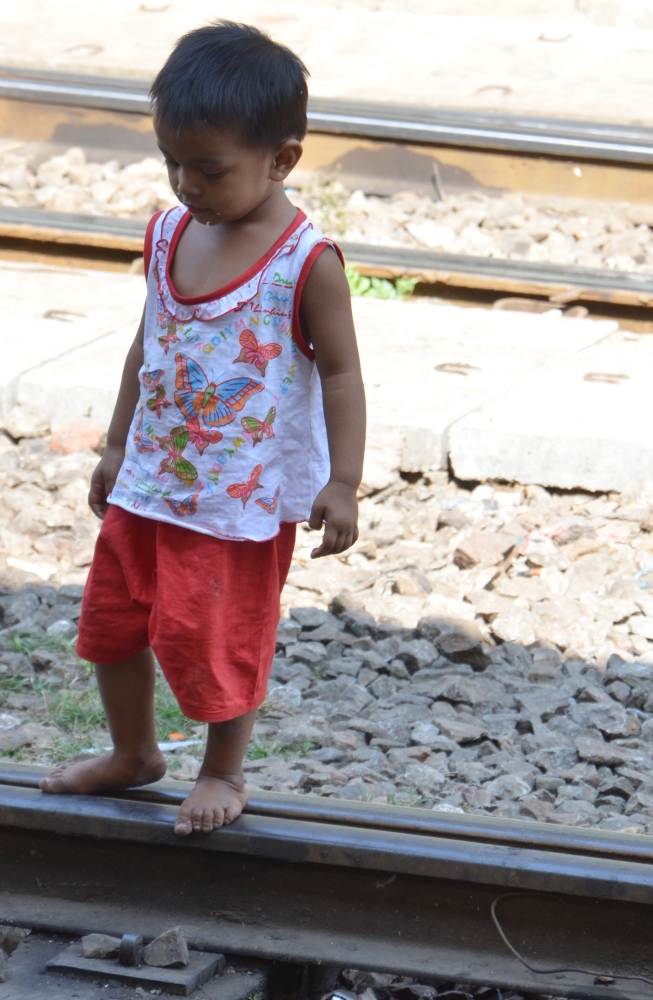 Yangon has a local railway, just like any other metropole. Where any 5-8 Mill. metropole I can think off will have several lines that interconnects to a fabric of transportation Yangon has 1 line – the Circle line. As the name indicates the railway runs in a circle around the city. The southernmost station is Yangon Central Railway Station, where trains for other parts of the country also runs.
On the central station you'll have to go to track 7 and cross back to platform 5-6 where you find a shed on the platform, where you can buy the ticket. Other metropole transportation systems makes an honour of having trains run in regulary – and preferably short – intervals, this does not seem to be the focus point in Yangon. Trains on the circle line have a schedule, but do not seem to apply to the actual operation of the line, so be prepared to wait for at least half an hour. Sit down an enjoy the life on the platform and the tracks, I'm sure you can be entertained if you enjoy viewing local life.
On the platform you have the oppertunity to purchase supplies needed on your travel.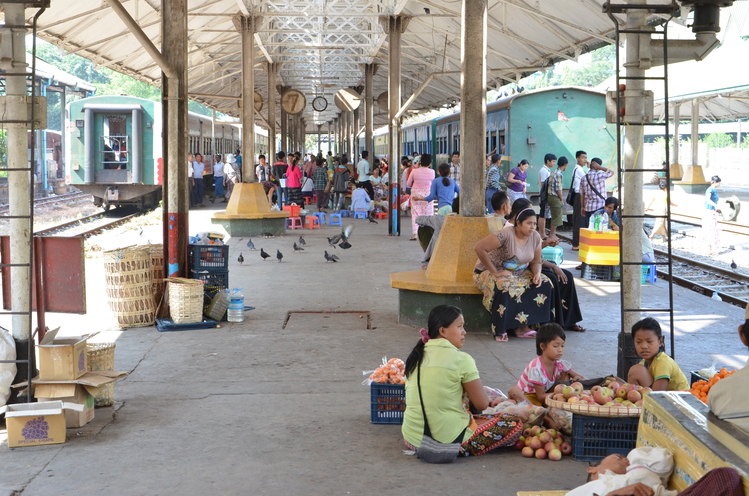 When the train arrive you will see an old worn down and beaten row of cars pulled by a wheezing diesel powered locomotive. Some of the cars might look new at first glance, because they are covered in shining commercials, but don't be surprised when you enter and find doors and windows that cannot close, cracks in the floor and hard wooden benches along the side of the car. Wherever iron is visible it will have the nice brown colour of rust.
My wife and I climbed happily on board despite the constitution of the train. The train started onto a bumpy journey towards east and later north – you can go the other way if you like that. We didn't worry that much about the constitution of the train, because from our estimation it reach an occasional top speed of around 30-40 Km/hour.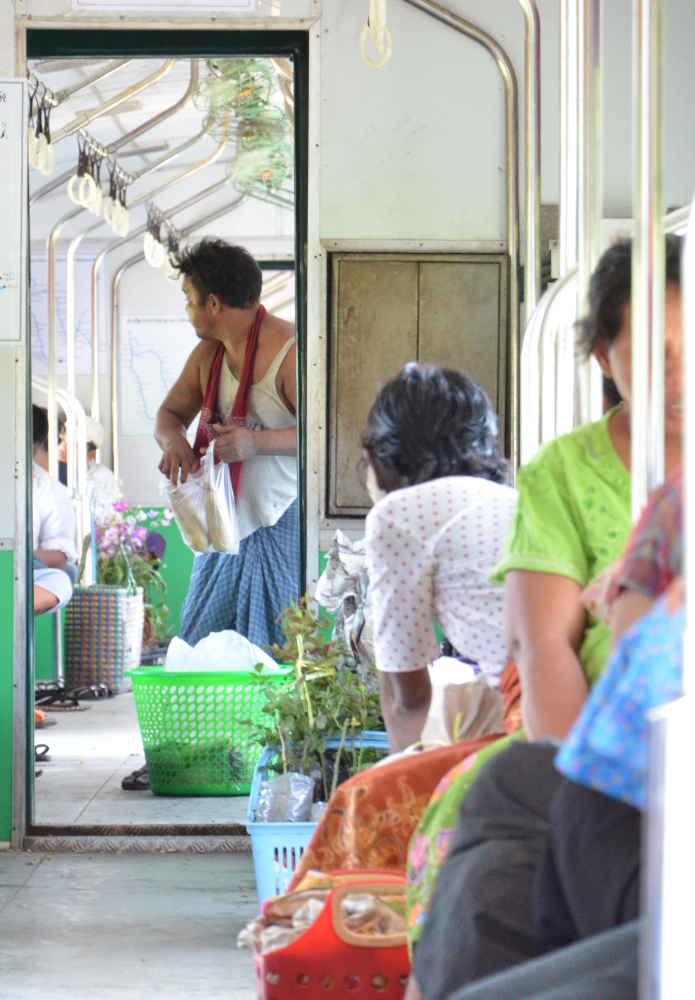 Some Burmese use the train as their opportunity to do business. On a station a man with a large basket with cloth entered. He approached the other passengers and when he had success he plunged into the basket and withdrew a steaming hot corn that he handed over to the fellow passenger in exchange for some Kyats.