My first trip to Myanmar or Burma took place in November 2013. We had been curious about this former closed country that through some years had been opening up towards the external world. But we do not want to support an oppressive dictatorship, we would like to support the free population of the country. So our travel had been waiting for the rulers to implement freedom of speech and democracy. From the time in 2010 where opposition leader Aung San Suu Kyi was released from house arrest we began to believe that a visit to Myanmar was acceptable. Our perception was increased through 2011 and 2012 so during the summer of 2013 we started to plan our visit to Myanmar.
All our planning has been based on what can be found on the internet, most of the information in 2013 was posted on non-Myanmar servers by citizens from other countries than Myanmar. Through our planning we were loyal towards the idea of supporting the local population, so we tried to avoid using government owned hotels and transportation. That meant to avoid domestic flight – we were unaware of KBZ Air at that time – trains and hotels named after the city.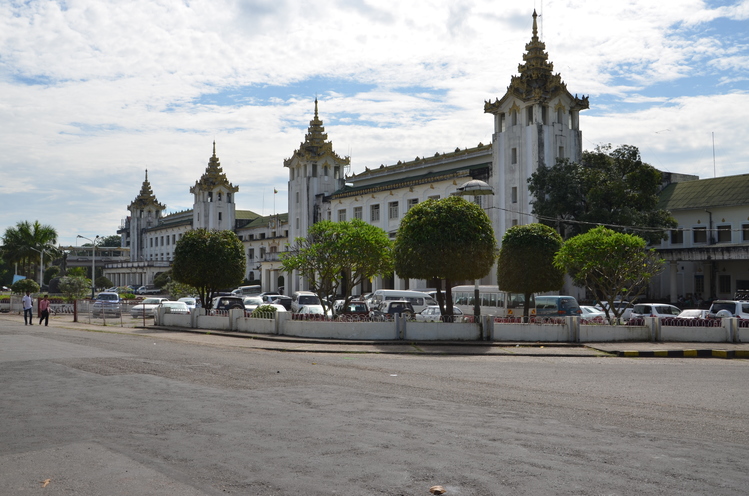 In 2013 visits to Myanmar required a visa from the tourist affairs office, the application for a visa could be handled by a bureau in Singapore and costed about $100. To achieve the visa it was a requirement that a full travel itinerary was presented to the authorities. When we discovered the part about the itinerary our planning had to speed up, because we had not expected to book all our hotels from home, but it seemed as the only possible way to provide the requested details about our journey.
We left Copenhagen on the morning of November 7 2013 towards Bangkok where we spent a day and half before flying to Yangon.
The itinerary for this trip was November:
9-10: Yangon
11: Travel to Mandaley
12: Mandaley
13: Travel to Bagan
14-15: Bagan
16: Travel to Yangon
17: Yangon
18: Travel to Ngwe Saung Beach
19-20: Ngwe Saung Beach
21: Travel to Yangon
22: Yangon
23: going home
Details about the cities and places can be found in the accompanying articles. See the itinerary on the map.