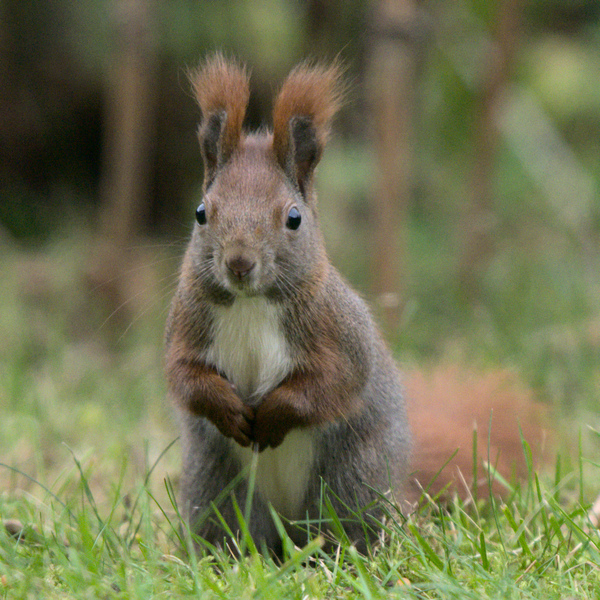 Usually I used to complain about disturbances in the open office. You know, someone tapping you shoulder for a chat (both private and professional) , listening to passerby conversation, talking somewhere etc. breaks your concentration on the task you are about to. To be honest I have praised working from home during Covid-19 as it has allowed me to concentrate on my tasks and being a lot more efficient. Some tasks that I know would take 2-3 days in the office is done within half a day. But of course there is distractions in my home. Mailman rings the door bell, wife wants to talk, dish washer is finished a alerts, washing machine is rumbling.
I have my home office in the basement, windows are just 30 cm above ground, so when looking out i have the same perspective as a small animal. So sometimes disturbances comes from 'other' small animals, birds fighting in the garden, a red cat walking by (looked like a fox) and today it was a squirrel. It didn't do much, hopped around looking for something to eat – I guess. It took it's time, so I had time to carefully open the window (no noise) changing lens on the camera to the 70-200 mm f/2.8 Tamron and set it on 200mm. Funny wee guy still around so I'd snap some shots.
Unfortunately, we are in December and it's overcast so no light! Images of the wee fellow is at f/3.2, 1/160 sec and 3200 ISO. Narrow depth of field – loves that – but a not so neat amount of ISO Noise. But after all he/she deserves to be published, it was a cosy interruption to writing e-mails.