When someone mentions Hanoi, you probably think of a busy, noisy and hot city. But it can be different. I was in Hanoi in January 2020, around the Lunar new year and the 3 parameters above was not in play.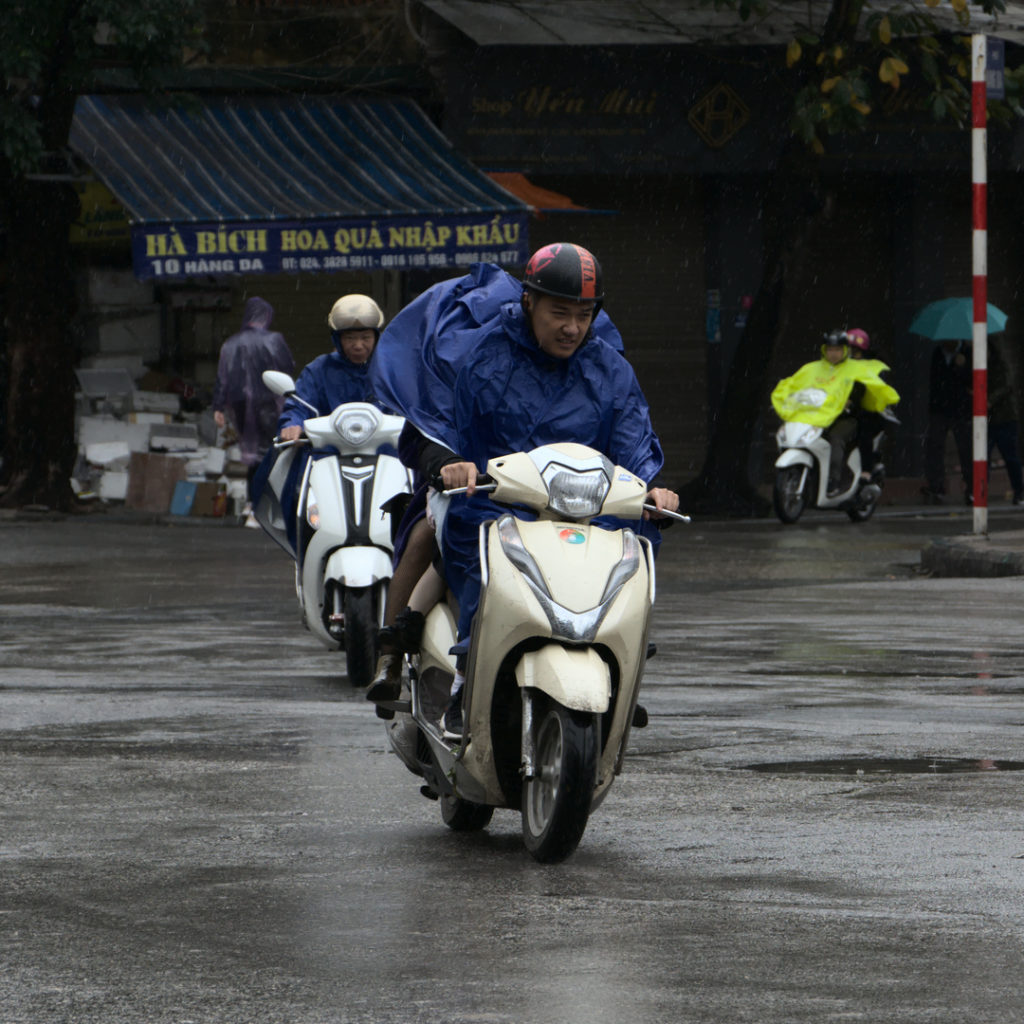 First it was only around 15 degrees Celsius and it rained now and then. Second almost everybody seemed to be staying at home, so the streets where not crowded and packed with honking motorbikes. Early in the day people were actually walking on the streets, showing of their finest clothes for new year.
In the afternoon it was as if the city was slowly waking a little, and a few motorbikes came into the streets, but quieter than a normal day.
My wife and I had to kill some hours before going home, so we had a stroll around the old quarter, to shoot photo of the quite different city. Traffic is a lot different from Denmark, so here is a series of exotic traffic.