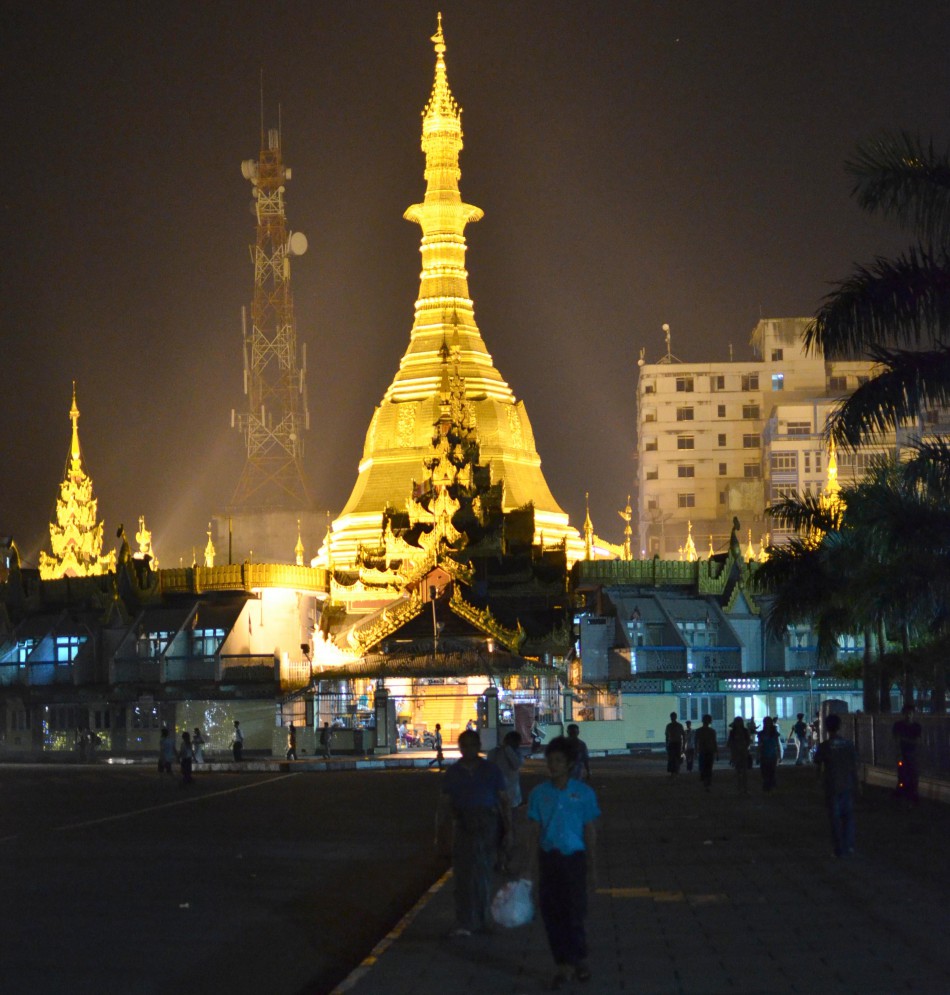 The pagoga is situated next to the City hall in the middle of a roundabout. The roads that intersects at the roundabout is having 2-3 lanes in each direction, so getting to the pagoda requires good skills as a pedestrian.
The pagoda is claimed to founded 2.500 years ago and to be holding a shrine with hairs from the Buddha. It stands more than 43 meter high and the stupa is gilded, in the evening projectors enlightens it giving a spectacular sighting with the reflections in the gilded stupa.
The pagoda has been a meeting point in the uprisings in 1988 and 2007, it still seems to be a god spot to meet and talk to Burmese.