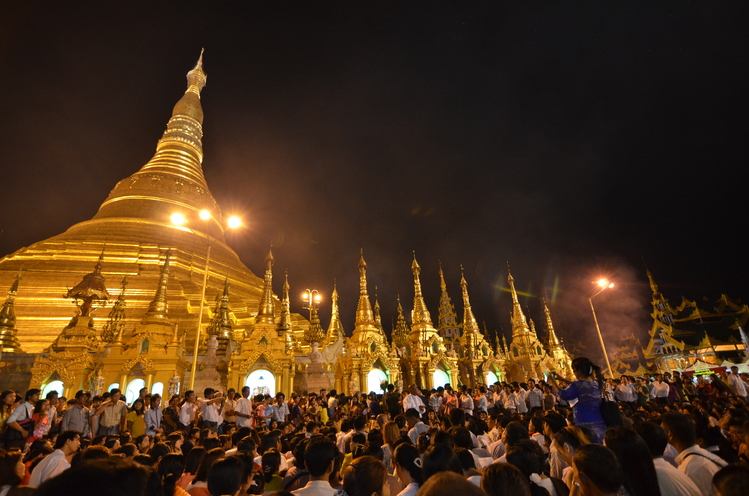 The largest pagoda Shwedagon is found approximately 3.5 Km north of the city centre, a ride by taxi from the city centre will take 10-30 minutes depending on traffic, the charge will be around 5.000 Kyats.
As it is a major religious landmark for Buddhists they are travelling from not only Myanmar but from all of Asia. So expect the place to crowded all day long.
The main attraction is the 109 meter high gilded stupa, but you should not cheat yourself from taking a look of the details on the smaller stupas and other buildings that is found on the area. If your interested in the architecture and culture around the temples I guess you will easel enjoy half a day.
If you arrive by taxi you will be taken to the south entrance where the entrance for foreigners is – I must admit that I have not tried to enter from any of the other 3 entrances, but I believe it's possible.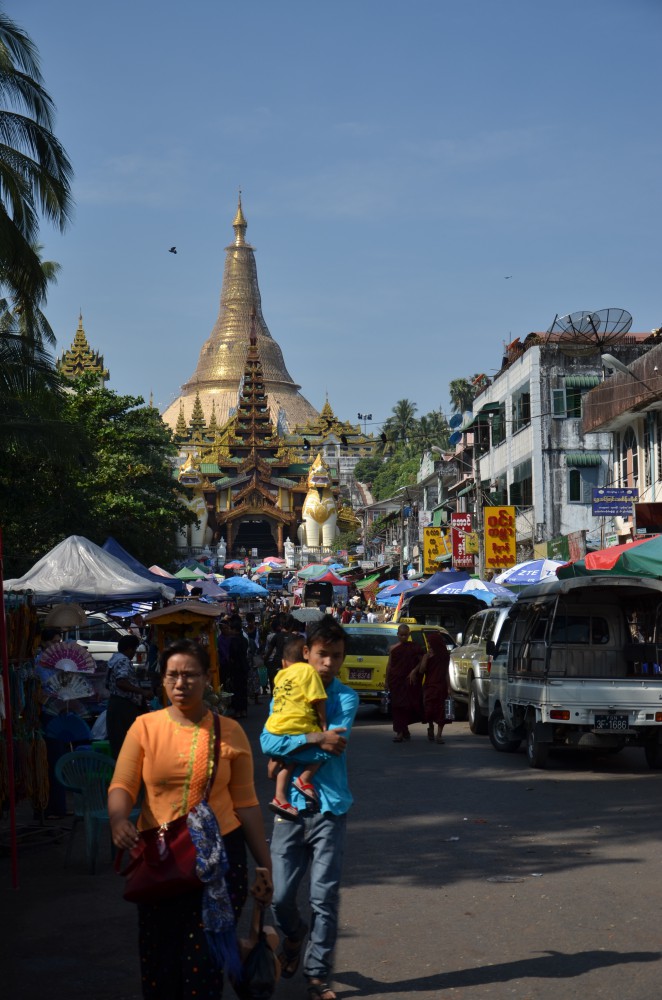 At the south entrance there is a shelf where you can store your shoes, as access requires bare feets, your expected to be dressed with minimum T-shirt and trousers below the knee. The entrance fee is 8.000 Kyats or $8. Bring water as I have not seen places to buy water in the temple.
Buddhists will walk around the main stupa in clockwise direction, so to avoid clashes I'll recommend the same route.