In the south end of Mandalay city you find a street where all workshops are dealing with marble cutting.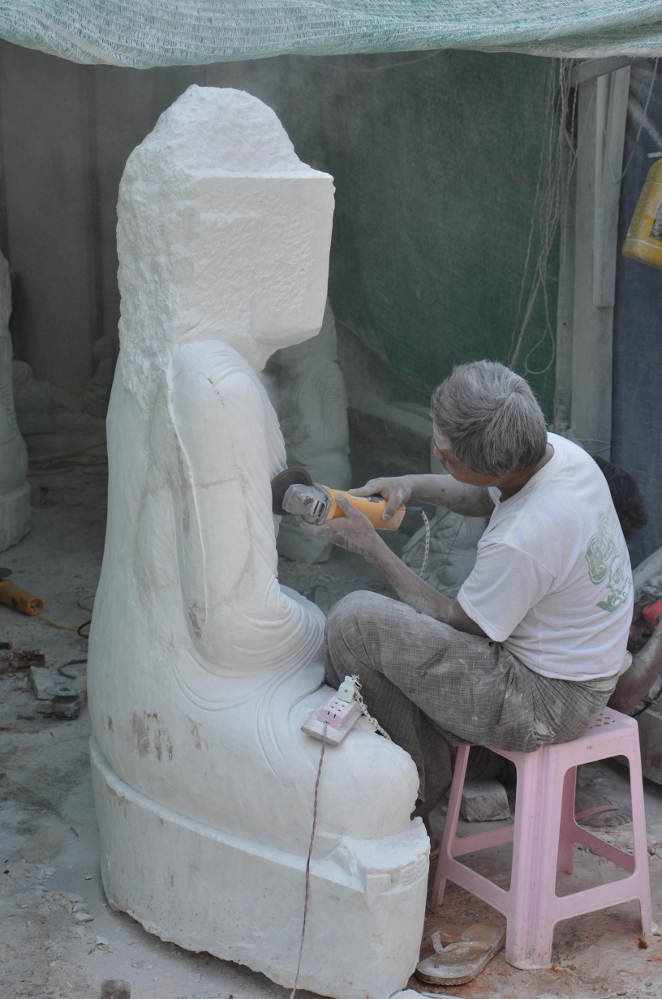 Workshop might seem as a more fancy word than what you experience in the streets. Most of the shops are only a shed with 3 walls and part of a roof, the work is performed mostly in the area just in front of the shed. When you enter the street the first thing you might notice is the clouds of dust. All cutting is performed on the dry stones, a few workers are still working with a hammer and chisel but most work with electric tools like grinders. The grinders fast spinning blade don't break of pieces of marble, it grinds microscopic pieces off providing only dust. Dust from marble is very like dust from asbestos, so very dangerous to breath in. The workers and their families are all present without any kind of masks or breathing apparatus. Don't be surprised when you see children and grown-ups with white skin because of the dust.
Apart from the invalidating and life threatening production conditions they produce very fine sculptures of perfectly white marble. They are perfectly smooth polished, because the sculptures are polished with a coloured sponge – just like the one you'll use for pots and pans in the kitchen – mostly by women and children.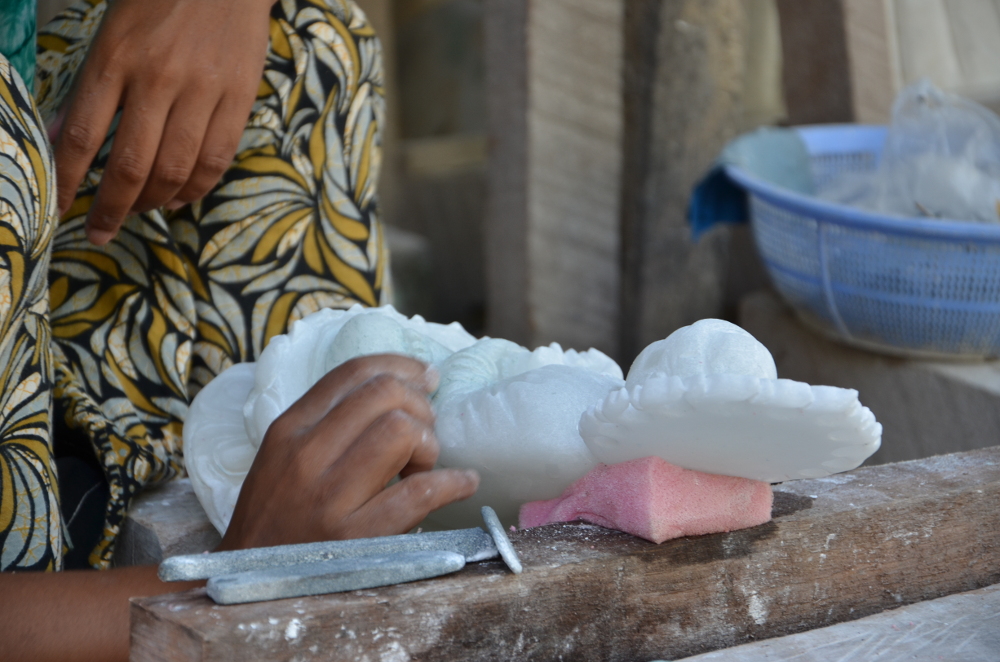 If you see Buddha sculptures with a square instead of a face it's because it has not been sold yet. When the sculpture is sold the buyer can chose what kind of face the sculpture should have – Buddha can have several impressions like any person can – and then the sculpture is finished before shipping.