In the northern part of Mandalay you'll find Mandalay Hill with it's pagoda. When you walk up the hill you'll probably think that it is not one pagoda but a series of pagodas.
At the entrance you are meet by to very large lion like sculptures or correctly name chinthes. The chinthes are the guardians of the pagoda (https://en.wikipedia.org/wiki/Chinthe), like the dragons found in Thai temples.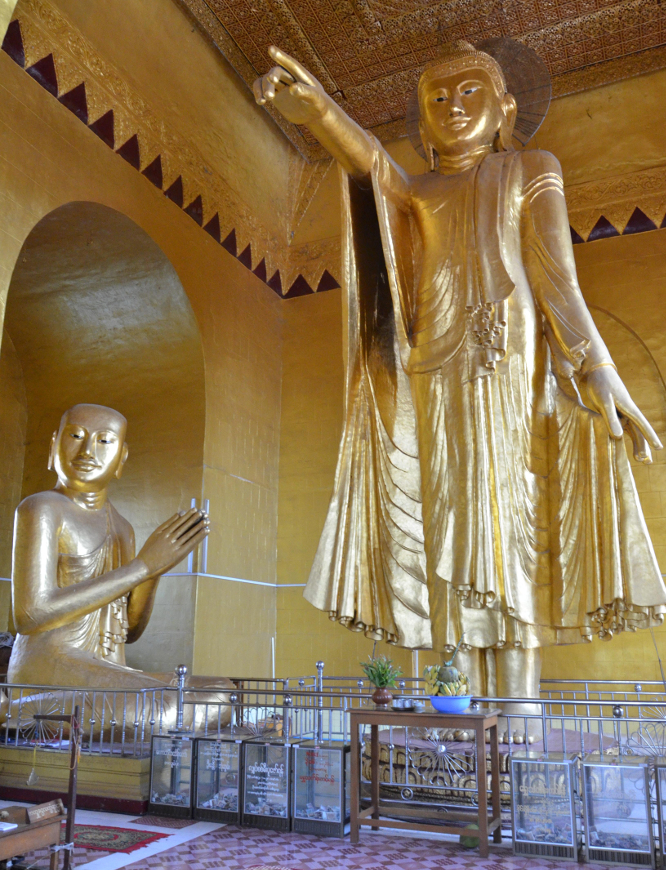 When you enter the area you must hand in your shoes, you might need to pay a few hundred kyats for the service. Then you are ready to climb the stairs up the hill, on the way up you are protected from the sun or rain by a roof running almost all the way. If you get tired during the march up, you'll find benches along the side of the stairs.
On the way you find not only small to medium sized pagodas but you'll have the opportunity to purchase food, beverages, books, clothes or to rent a phone. All these are provided by prosperous Burmese that offer their services and goods.
On the occasional platform you even find regular restaurants that serves Burmese dishes. If this is too posh for you, you can find a more street like approach to dining, because several places you find a Burmese with a pot or frying pan and a bucket with a fire in order to produce hot snacks.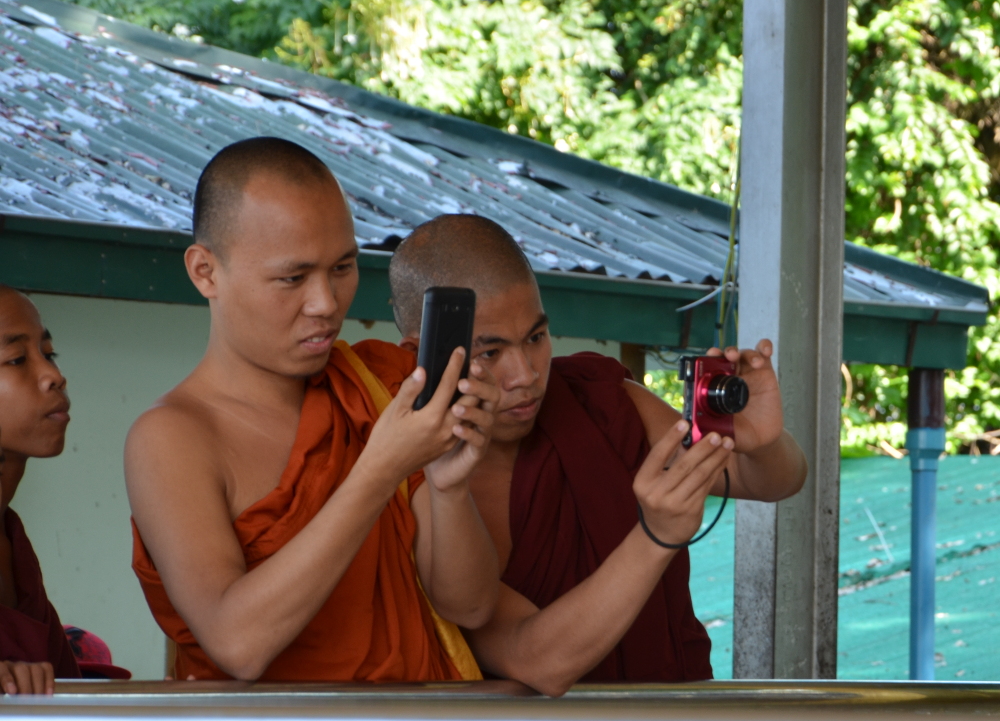 At the summit of the hill you find the Su Taung Pyei Pagoda which hosts 2 statues of giant cobras. It seems to be a requirement for Buddhist to be photographed in front of the snakes, so you will se a queue of visitors forming to take or have taken their photo with the snakes. A photographer offers the service of taking you photo and deliver it as print for only a few thousand kyats.
The terraces around the pagoda provides a panoramic view of most of Mandalay and its adjourning region. Quite a nice view which can be seen as a reward for the trip, and a good rest before you returns to you shoes.
Expect that the trip up and down the hill will require around 3-5 hours.
If you don't like to climb stairs it's possible to drive up Mandalay Hill Street right to the Su Taung Pyei pagoda, but you'll miss the views on the way up.