Hsi Paw is placed in Shan State where it is the principal town. An easy way and quite interesting way to get there is to take the train from either Mandalay or Pyin Oo Lwin. I recommend to take the train from Pyin Oo Lwin, because the train takes 4 hours from Mandalay to Pyin Oo Lwin, and because of this it leaves Mandalay around 4 AM. The train tickets is low cost and you'll experience the famous Gokteik Bridge on the way. By road there is around 200 Km from Mandalay.
Sir Charles is a major player in the tourist business in Hsi Paw. The family runs hotel, guest house, cottages, bike rental, travel agency, hiking and trekking tours so it can be challenging not to do business with Mr. Charles, but there is alternatives if you want to spread your money.
Hsi Paw is not a large city but to get around I recommend to rent a bike. You'll find several pagodas and monasteries around the city which can be interesting to visit.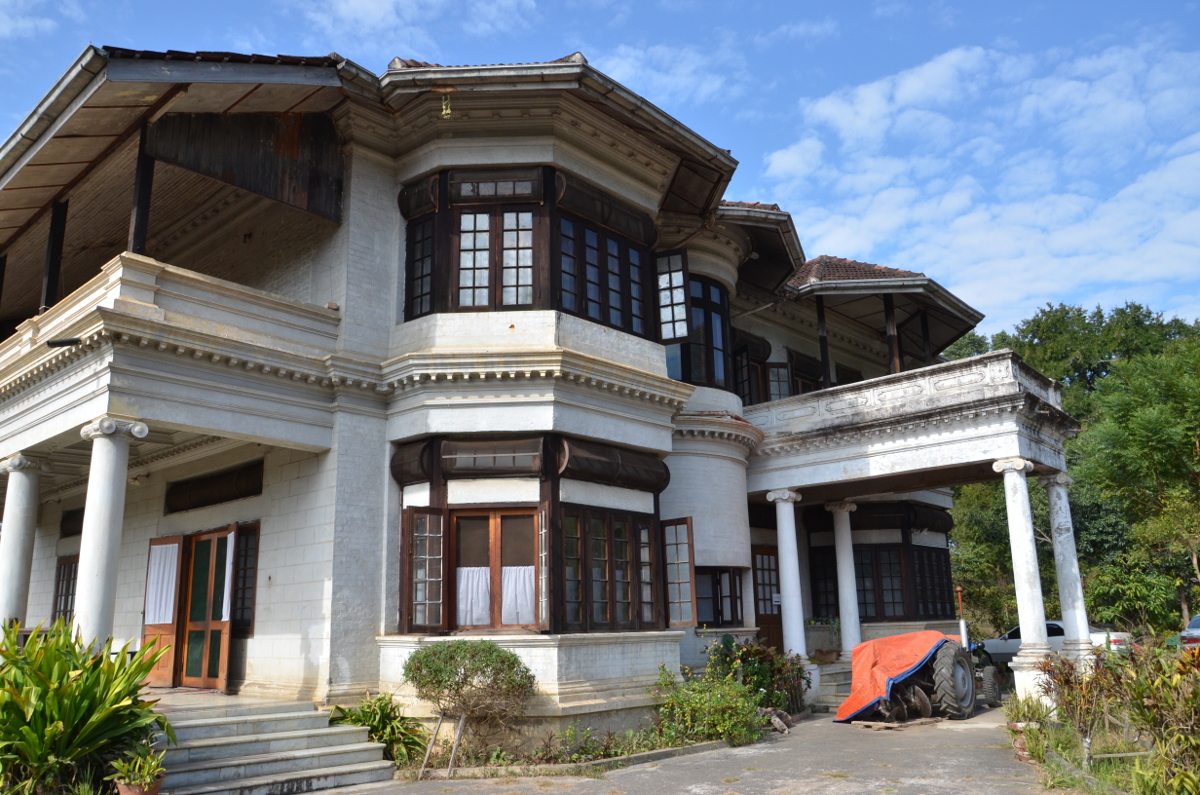 As Hsi Paw has been the principal town in Shan State even before the military coup it houses the former prince of the Shan state. You can visit the residence of the prince and princess, when I visited in January 2015 it was only the princess who lived at the house. She would receive visitors daily to whom she told the history of Shan State and the family. Beside from telling the story she is interested to hear about the world outside Myanmar. My wife had read the the princess is a fond reader of literature, so we brought a Danish novel (translated to English) as a gift, which pleased the princess.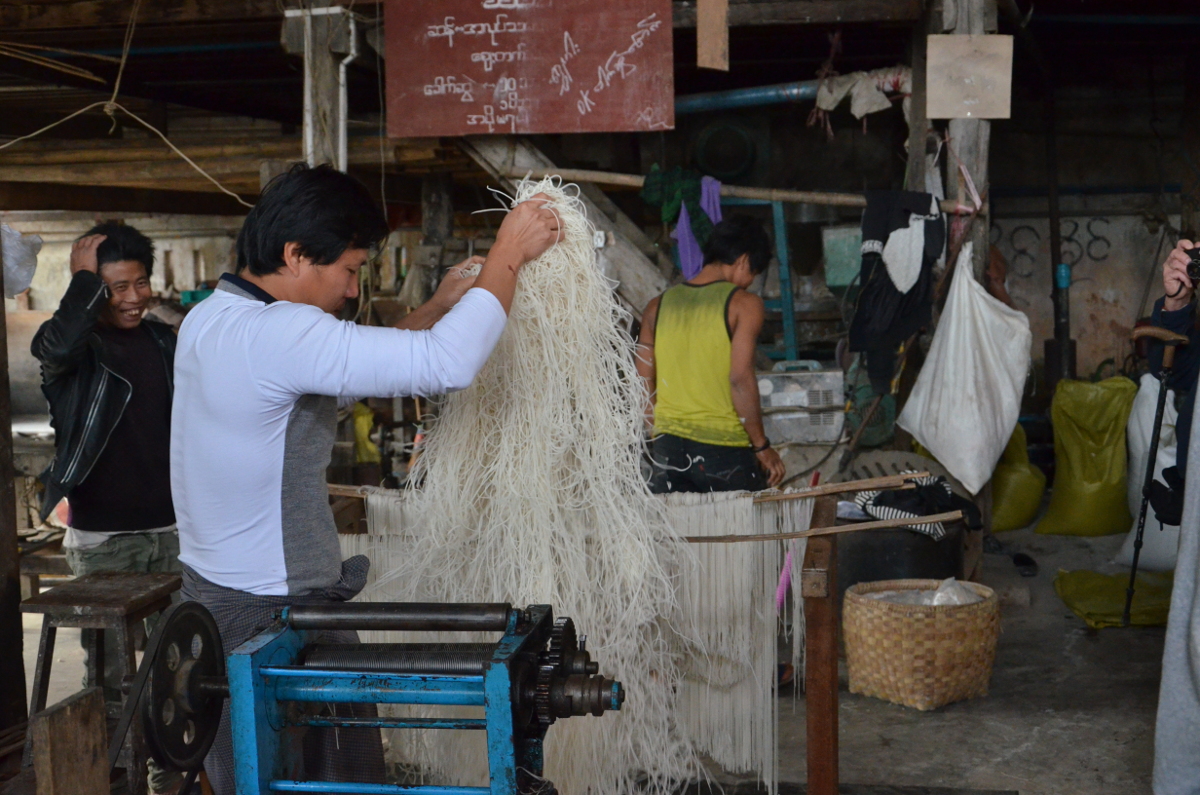 Trekking is popular in the area as it's not as hot as the southern lowland. We joined a guide from Mr. Charles on a full day tour around Hsi Paw, the trekking company consisted of 5 tourists and the guide. First we walked out to the edge of town were we visited a noddle factory. Out of town the tour took us along fields and into small villages, visiting a monastery, having lunch at a local diner. After lunch we got to sail up the river to visit 2 remote villages and looking at life along the river.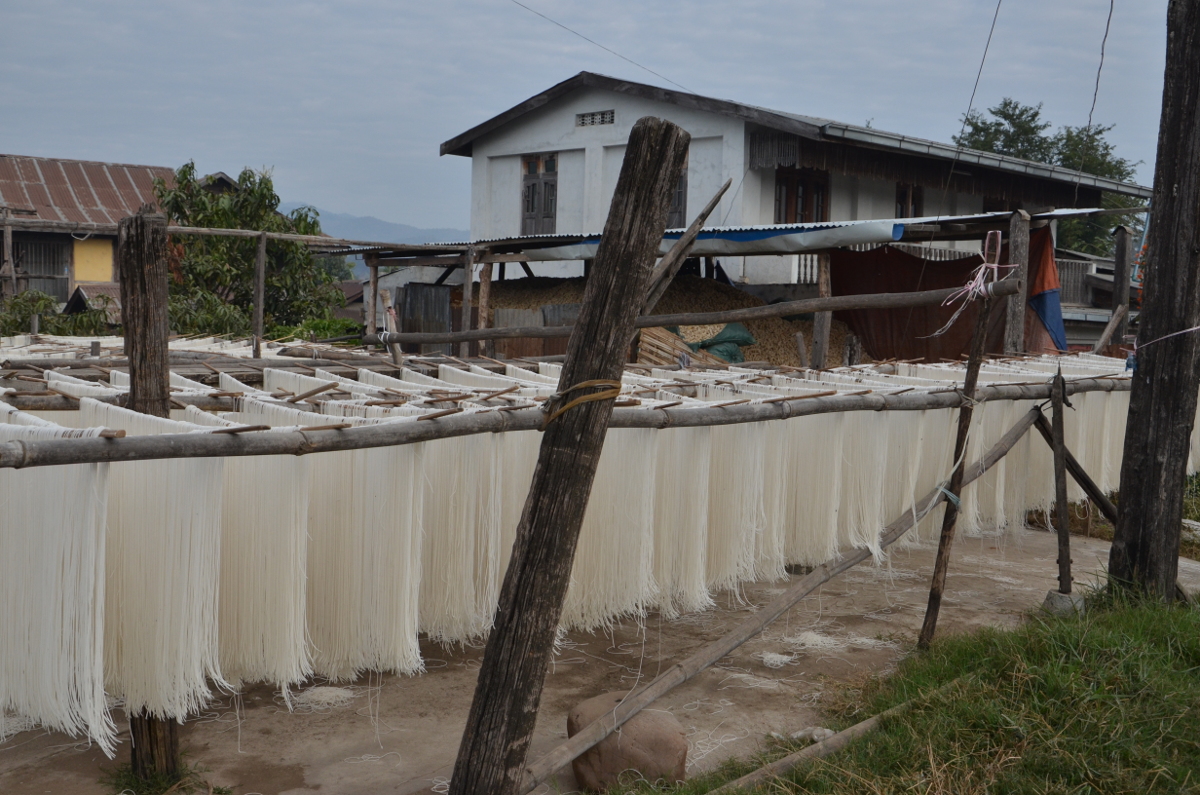 The marked in Hsi Paw is quite like many other markets around Myanmar, but it's interesting to visit. I ended up buying a traditional Shan State shirt, it has no buttons but a knot on a strip of cloth goes through a hole and do the job.