I have not tried local buses as all signs, route plans and guidance I found is in Burmese. Intercity transportation can be done via the wide spread and rather efficient bus network.
The intercity buses comes like the cars, some are brand-new directly from Scania and some are 2nd, 3rd++ hands. The older ones are imported used typically from Japan and Korea.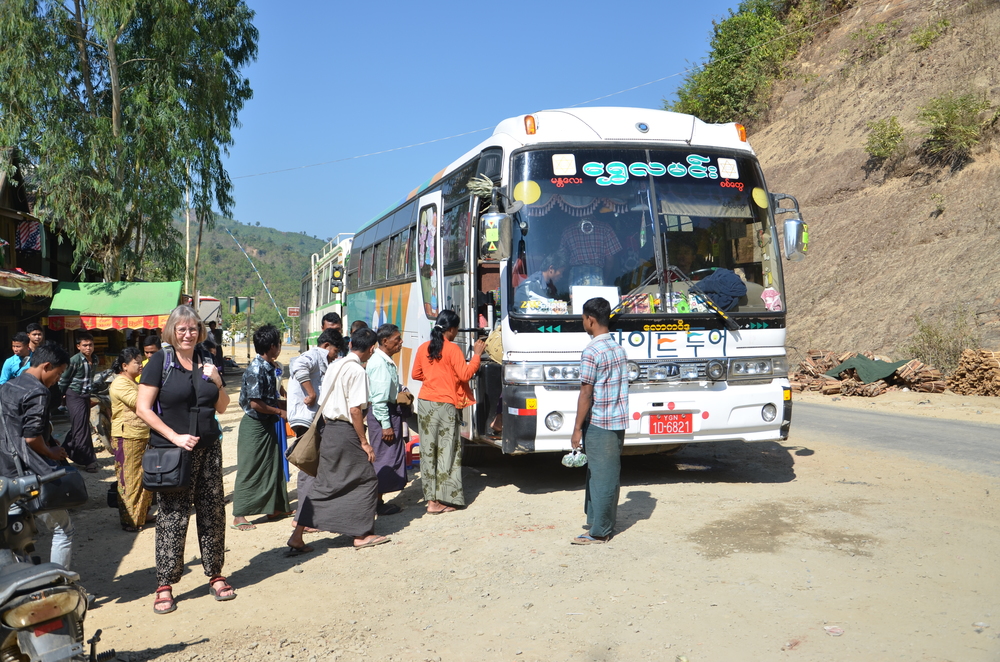 Buses provide cheap intercity transport, can easily compete with train and plane.
VIP buses are the most expensive, but the offer the best quality busses. The air-condition will definitively work, and here is a caveat, as cold is a status they'll run the temperature down to freezing. When I went from Yangoon to Mandalay with a VIP everybody ended up with lots of clothes on and wrapped in the nice pink and purple blankets, while outside temperature was 28-30 degrees Celsius. The windows will not open in VIP buses. Seats will recline and have good space for legs and hand luggage.
Non-VIP buses comes in many 'flavours' and they are typically cheaper than VIP – 30-60% less. Due to the lower prices the passengers will include more Burmese travellers, you can experience to be the only foreigner in the bus.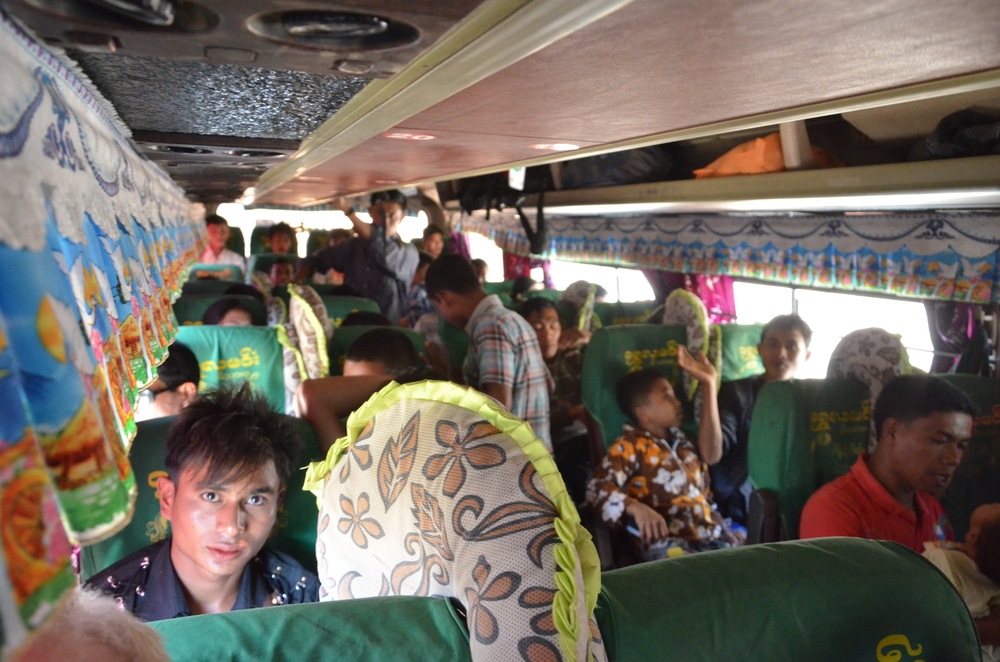 Standards seems to come directly from the '70's and '80's. Commonly less comfortable seats that don't recline as good as in the VIP. The air-condition do not work or run all the time, so it will not get freezing or even chill. The windows will open and allow fresh air or dust to come in.
In the country side the bus will stop frequent to put passengers on and off. Most buses carry goods in the luggage area, if the goods are smelly (don't think they take that on the VIP) you might be able to smell it inside the bus.
In the old buses springs and shock absorbers seems to be worn down, providing a bumpy and rattling journey as the road is generous with holes and bumps. Breakdowns can happen, but most chauffeurs are skilled engineers as well. But repairs can add some time to your journey.
The non-VIP bus gives you a good opportunity to get in contact with the Burmese or at least have a close look at their habits.
Most buses do not only feature a chauffeur, there will often be 2-3 assistents that take care of
ticket control, packing of luggage, distribute complementary goods (water, candy, fruit, soda etc.) and plastic chairs for the aisle when all the fixed seats are occupied.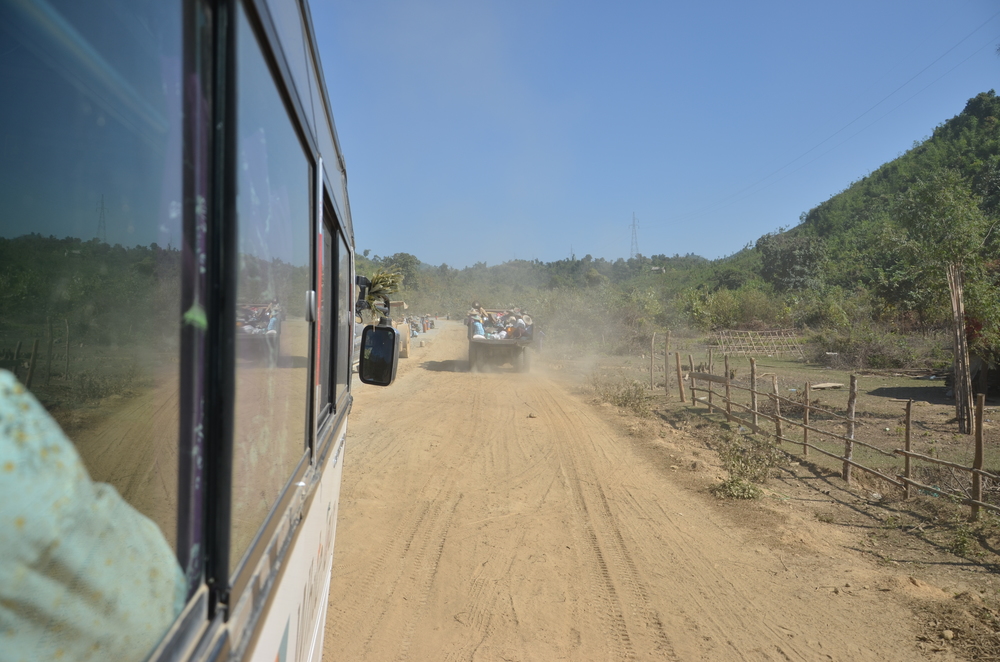 For all buses you should be prepared for the entertainment system. If they have brought enough DVD's they will run Burmese, Korean soap operas, sing-a-long shows, commercials or what they have found. Sound will be turned up to almost infernal, and sometimes they'll even play during the night.
On some routes checkpoints must be passed. This can mean that you have to hand over your passport for control or that all passengers must leave the bus for the check. Sometimes only foreigners are checked and sometimes all passengers are.